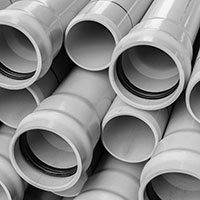 Shores Council okays John's Island pipeline deal for reuse water
STORY BY KATHLEEN SLOAN

A major infrastructure project is slated to get underway in May, when a 3.5-mile-long pipeline will be laid along Old Dixie Highway, U.S. 1 and 69th Street on the mainland before plunging deep below the lagoon and crossing to the island, where it will dispense millions of gallons of reclaimed water for irrigation in and around John's Island.
The 16-inch-diameter pipe will begin at the county's reuse water tank north of 77th Street on the mainland and end at A1A at the north end of John's Island.
The last hurdle to the project was cleared on Feb. 25 with the Indian River Shores Town Council voting unanimously to give Indian River County a non-exclusive right to sell reclaimed water from its wastewater treatment plant to entities within town limits for the next 25 years.
The main customer will be Johns Island Water Management, which signed a separate agreement with the county in December.
John's Island, which includes 1,382 homes, occupies nearly 2 square miles of the town's 7 square miles and accounts for more than half the town's 4,300 population. The community's property owners association formed Johns Island Water Management in 1990, association General Manager Jim Moller said, putting in about $3 million of infrastructure to distribute irrigation water.
According to the agreements, John's Island will buy 1 million gallons of reuse water a day from the county at half the county's normal rate for 25 years. The normal rate is .67-cents a gallon and John's Island will pay .335 cents, while the special rate is in effect.
In exchange for the discounted rate, Johns Island Water Management will spend $6 million to build the  pipeline, one mile of which will run 40 to 80 feet beneath the lagoon. After it is built, the pipeline will be given to the county, which will take over operation and maintenance in perpetuity. A county estimate shows John's Island will save $3 million in water costs over 25 years, offsetting half its construction cost.
Bid packets will go out the end of March, Moller said, with construction starting in May and going on for "two or three months." The subaqueous one-mile directional bore beneath the lagoon will be done first, he said.
John's Island Water Management has been buying about 1.5 million gallons a day of reclaimed wastewater from the City of Vero Beach for many years, but the club community requires more than that to keep its golf courses, common areas and lawns green.
Because the city has no more reclaimed water to spare, Johns Island Water Management supplemented irrigation flow by drawing on three wells, but those wells have gradually become low producers and too salty. The influx of county water will allow John's Island to get off well water completely, Moller said.
After taking care of Johns Island Water Management, the county has the right to sell reclaimed water to other customers within the town limits, according to the franchise agreement. Johns Island Water Management will get 20 percent of these fees to further offset the cost of building the pipeline.
Moller doesn't expect much money from this part of the deal. He said there are about three more developments within the town limits that could become county customers – The Shores, River Club and the Carlton.
If the county receives requests for service from those or other communities, the franchise agreement requires it to build distribution infrastructure within five years of getting a Florida Department of Environmental Protection permit.
The franchise agreement further requires the county to get council consent to enter agreements with developers who want reclaimed water for new subdivisions, and to submit a "reclaimed water utility system infrastructure plan" to the town council within three years.