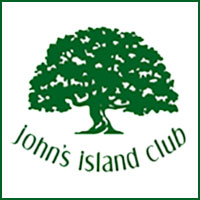 John's Island building apartment complex for seasonal staff
STORY BY RAY MCNULTY

After more than 20 years of housing seasonal workers in leased apartments in the Vero Beach area, John's Island's Club is building its own mainland apartment complex at the intersection of Sixth Avenue and 15th Place.
The 4.2-acre parcel was recently cleared, and the club has hired Proctor Construction to build three two-story buildings that will provide 12 two-bedroom and 24 three-bedroom apartments to be leased exclusively by the club's employees, mainly seasonal workers from out of town.
John's Island, which has about 275 year-round employees, typically hires an additional 250 employees in the busy winter season to bulk up its restaurant, golf course, and housekeeping staffs.
Club General Manager Brian Kroh said the project – county records list it as the John's Island Club Workforce Apartments – is expected to be completed by October 2019.
"We're not getting into the apartment-rental business," Kroh said. "This is just for the John's Island staff. We understand that these apartments will probably have limited use, mostly during our busy season, but there will be some people who will use them on a year-round basis.  This will enhance our ability to hire the people we want to work at John's Island."
The club currently houses its seasonal employees at Walker Woods – an apartment complex on 26th Street, just east of 74th Avenue – and pays part of the rent to make it more affordable. The club also provides shuttle buses to transport the staffers to and from work.
Kroh said John's Island management recommended building the apartment complex because the club has grown to a point where it is difficult to find reasonably-priced rental housing for all of its seasonal staff.
The club's board of directors approved the recommendation last year and John's Island purchased the land from the Senior Resource Association for $1.1 million in October, according to county records.
"We've been leasing apartments for our staff for 20 years, but it's getting harder to do on a seasonal basis," Kroh said. "We hire quite a few people now, and the costs keep going up.
"Now, we'll own the complex," he added, "which lets us control our destiny."