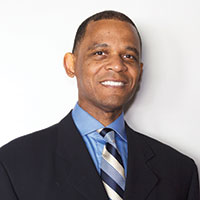 Jury didn't buy drug doctor's story that he was set up
STORY BY BETH WALTON

Johnny Benjamin, the former Vero Beach spine surgeon recently convicted on federal drug charges, told the jury that convicted him he believes he was set up.
The jurors clearly didn't buy it.
According to court transcripts obtained by Vero Beach 32963, the once-respected doctor who is now facing life in prison denied knowing the drugs found in his baggage at the Melbourne airport last year were supposed to be oxycodone.
Someone must have planted them, he testified under oath at his trial last month. The doctor, who has since been stripped of his medical license, pointed the finger at Zachary Stewart, his co-defendant and longtime friend turned medical sales associate.
Stewart, along with Kevan Slater, the third co-defendant in the case, were the first suspects linked to the fentanyl-laced painkillers found at the scene of a Palm Beach County woman's 2016 overdose death.
Both men took plea deals in exchange for consideration of leniency at sentencing and helped federal agents build a case against the doctor.
Benjamin, investigators say, was the source of illicit pills being sold throughout the Treasure Coast. He was a man who abused his privilege and profession for monetary gain with little regard for human life.
The doctor, however, maintained his innocence and testified at his trial last month. He was then convicted on five of the seven felony counts against him, including conspiracy to distribute a controlled substance resulting in death. He remains in federal custody and is set to be sentenced in July.
In his testimony, Benjamin had an explanation for every piece of evidence used against him.
The U.S. Drug Enforcement Agency secretly recorded video of Benjamin and Stewart outside the ProSpine Center Clinic in Vero Beach.
That footage shows the doctor taking thousands of counterfeit oxycodone tablets and putting them in the trunk of his car, investigators claim. But the brown bag Benjamin is seen putting in the trunk of his car was filled with snack cakes, not tablets, the doctor explained.
Benjamin also denied it was his voice on a phone call taped by agents with DEA in which Stewart and another man – allegedly Benjamin – discuss the overdose death and the sale of the potent, addictive narcotics.
"That is an approximation of my voice, but that's not a conversation I ever had," Benjamin told jurors from the witness stand.
During his testimony Benjamin went to great lengths explaining his self-prescribed throat cancer treatment – the medication he said he thought was in his bag at the airport.
Shortly after his 35th birthday Benjamin went through six weeks of radiation treatment, but then decided to take his care into his own hands, he said.
He uses drugs, which typically are administered intravenously, in pill form. He crushes the tablets and gargles with them to target his throat directly, or he blends the potent cocktail inside an antioxidant-rich shake.
Benjamin said he developed his own treatment after radiation nearly killed him. He said he did not want the people in his community to know about his illness.
The guns that investigators found in his safe were a hobby and means of personal protection. They had nothing to do with the illicit drug trade, he said.
"Were all those guns to protect you from the drug bad guys that were gonna kick in your door and rob you of your drug profits?" the prosecutor asked during cross examination.
"No, sir," Benjamin responded. "We, fortunately, don't have any drug bad guys in Vero Beach."