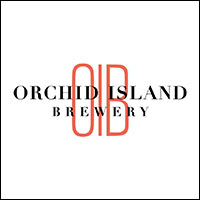 Orchid Island Brewery seeking to move into city building in a park
STORY BY LISA ZAHNER

The owner of Orchid Island Brewery wants to move his operation from Portales de Vero just off Ocean Drive to the City of Vero Beach's picturesque River House community center and event facility on the lagoon – a novel idea that is not meeting with unanimous public enthusiasm.
River House – located in MacWilliam Park which is adjacent to and just north of Riverside Park – is currently rented on a full-day or partial-day basis for more than 200 private, club and organization events per year, said Recreation Director Rob Slezak.
Orchid Island Brewery owner Alden Bing says he would continue renting out the space, just as he does in his current location.
Councilman Tony Young and several residents who spoke at the public podium at last week's City Council meeting opposed the idea. They professed to love the brewery, but said they feel it doesn't belong in a city-owned building in the middle of a park near where kids play baseball.
Shared parking, with the ball fields, neighboring dog park and River House users all competing for the same spaces, might also be a concern. They note the area already has a sometimes-raucous bar nearby in the Riverside Cafe.
Vero native Janie Gould said from the podium that she needed some time to absorb the idea that a private business, let alone a brewery, would be permitted to take over a city-owned parks building and the surrounding outdoor area.
Bing remarked that in many places in the world, Germany in particular, the biergarten is a de facto community center and public meeting place.
River House is protected by the city charter, so it cannot be sold outright. It also cannot be leased without a referendum of the city voters.
But City Attorney Wayne Coment says it's perfectly OK for Vero to execute a concessions lease with Orchid Island Brewery, similar to the way it leases city-owned space to the Seaside Grill, a breakfast and lunch place at Jaycee Park.
Mayor Harry Howle, Vice Mayor Lange Sykes and Councilman Val Zudans voted to direct City Manager Jim O'Connor to sit down with Bing and draft some proposed terms.
A contract may come back to the council for consideration as early as June 5, but O'Connor said Bing will also need to submit a site plan application for any improvements or alterations he wants to make to the building.