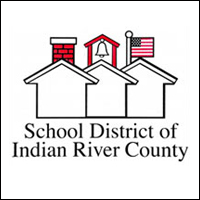 School District once again has to borrow millions to pay bills
STORY BY KATHLEEN SLOAN

The School District, which gets nearly $280 million a year from taxpayers, has run out of money again, according to Superintendent Mark Rendell, who asked the School Board to approve a bridge loan of $10 million last week while insisting that the shortfall is not due to his mismanagement of school finances. 
Borrowing millions at the last minute to make payroll for October was the last action taken by the sitting School Board before three of its five members are replaced after the election.
It is possible the new board, unlike the outgoing one, will refuse to rubber-stamp Rendell's requests – like this one to take out a multimillion-dollar loan – without demanding evidence, analysis and prior notice.
Financial expert and recent school district Audit Committee Chairman Bob Auwaerter was given three minutes to speak about the financial move at the Oct. 23 School Board meeting.
"You're missing the justification for it from a financial perspective," he told the School Board, pointing out that documentation of what the money is needed for and a cash-flow analysis should be provided to the board and the public to show why the money is needed and prove the borrowed amount is correct.
As an elected official serving as town councilman for Indian River Shores, Auwaerter said he would table an item presented with no transparency and accounting to the public. "A private discussion between the Superintendent and individual School Board members does not cut it."
Two years ago, when the district borrowed $8 million for nearly a year, Auwaerter showed that cash-flow analysis actually only justified borrowing about $1 million for 30 days, which would have saved the district thousands of dollars in interest payments. The board approved the borrowing anyway, based on confidential back-room information supposedly warranting the larger loan.
Rendell provided even less information this year than he did two years ago, the agenda packet merely stating the $10 million was needed for "operations." The School District will issue a Tax Anticipation Note that borrows against future tax dollars at 2.8-percent interest through January.
The short-term loan will cost the School District – and taxpayers – more than $80,000 in interest, legal fees and consulting and fees. 
The School District has a budget of nearly $280 million dollars for the current fiscal year, but Rendell insisted the bridge loan is not needed "because of bad financial management."
Instead, Rendell said the School District is short because tax revenue comes in a flood in November and December, leaving coffers dry by the following October. Last year the School District had money in other accounts it could use temporarily to fill the gap, but not this year.
School Board members Laura Zorc and Charles Searcy expressed disbelief the School District couldn't make it through the next few weeks.
Searcy insisted Rendell and Chief Financial Officer Carter Morrison told him they wouldn't issue a Tax Anticipation Note this year, which Rendell denied.
"We're wasting money because we don't have good financial management," Searcy said, pointing out Morrison's absence. "I don't see how the largest employer in the county can run without a chief financial officer."
Morrison has not been at work since Rendell publicly accused him of transferring $2.3 million out of the general fund to other accounts without his permission at the July 31 budget hearing.
Zorc said she had no idea what the $10 million was needed for and "Dr. Rendell did not offer me that information" when asked.
Board member Tiffany Justice said she was given the information, reading a laundry list of bills that need to be paid, with nearly $5 million in payroll by the end of October among them.
Chairman Shawn Frost also claimed he was given fulsome explanations, suggesting that Rendell doesn't provide equal information to all School Board members in his back-room discussions.
The whole exchange once again revealed an extraordinary lack of transparency on the part of Rendell and the School District that has been permitted by the current School Board. Information is relayed verbally to a few board members, while the public is left guessing.
Zorc and Searcy voted against the loan, while Frost, Justice and Dale Simchick voted in favor.
Searcy said the new board "will have a tough time of it," with high-ranking personnel missing. Not only has Morrison been absent under conditions that remain unclear, but Assistant Superintendent of Human Resources Jayne Purcell has also been missing, with no explanation given to the public. She replaced long-time employee Bruce Green, who resigned in July. Union negotiations have been stalled since then, affecting about 1,800 of the district's 2,200 employees.