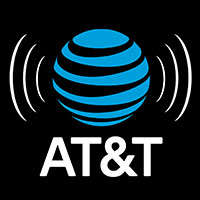 AT&T takes the lead in shores cellphone service
STORY BY LISA ZAHNER

Indian River Shores cellphone customers with AT&T wireless service, including Mayor Tom Slater, now have four bars of signal indoors, an achievement more than 12 years in the making.
"I can talk on my phone inside my house," said Slater, a John's Island resident who added that he also gets four bars of service inside the Town Council chambers now. "The dead spots up and down A1A where calls used to get dropped are gone."
Making sure calls got passed to and from the new tower from towers to the north, south and west is what engineers did in September, said Curt Jones, CEO of Datapath Tower, the firm that planned, permitted, marketed and built the tower. "It took a while to make sure all those handoffs were taking place," Jones said.
Verizon signed on first to lease the primo spot on the tower, but once the tower was finished AT&T jumped at extending fiberoptic cable already run to the Indian River Shores Public Safety Complex up to the tower and installing AT&T transmitters.
Only one company can be actively working on the tower and testing its signal at a time, so now that AT&T technicians have closed out the project, Verizon told Jones that they want to fast-track plans to bring a strong signal to Verizon customers, too. Many town residents, plus all the Shores Public Safety communications equipment, are on the Verizon system.
Before he left office, former Mayor Brian Barefoot predicted that if Verizon got up and running a long time before AT&T, residents might start switching carriers. AT&T seemed to take notice, so now Verizon is the one playing catch-up.
Jones estimated it will take about two months for Verizon to get up and running if contractors keep to the aggressive timetable they've laid out. Verizon has already submitted construction drawings, so the next step will be permitting of the transmission equipment, which should go quickly as the Shores has its own building department.