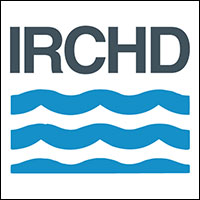 Hospital District to fund school violence prevention
STORY BY MICHELLE GENZ

The Hospital District last week performed a last-minute resuscitation of a program the board itself had asked to see developed: a school violence prevention and intervention program to be run in public high schools through the Mental Health Association.
The program includes training for all ninth-graders as well as counseling for students deemed at-risk of harming themselves or others. It also provides for emotional support campus-wide after a traumatic event occurs.
The $76,000 program had been in limbo for months, as District trustees debated whether the School Board should provide at least part of the funding.
But in a last-minute appeal last week, the Mental Health Association's clinical director, Jeanne Shepherd, pointed out schools are already providing support by making available their classrooms and teachers for the effort.
"The school violence prevention intervention program addresses a growing problem that has been identified as critical throughout our nation," said Trustee Ann Marie McCrystal who initially proposed to the MHA that they develop a program that the Hospital District could support.
"Ninth-graders are at a stage of transition from childhood to adulthood and are on the cusp of that time in their lives when they will be making independent and in many cases life-changing decisions that will produce positive or negative outcomes in their lives," she told the board, as she asked that funding be full and not just a partial sum, as the board had agreed to in prior budget hearings.
"This is the time to offer a proven program of preventing poor choices and the ability to intervene at an appropriate level of understanding as needed. It is my belief that if one child's life can be saved as a result of this mental health program for our ninth-graders, then I would expect the taxpayers of our community would share in the celebration of that life."
Board Chairwoman Marybeth Cunningham seconded McCrystal's motion.
"I've had a couple of calls from School Board members wanting to talk about this and wanting to partner in the future in other activities. I think it's very positive for the community for government entities to partner and talk to each other. But on this one particularly, I kept thinking, why is this so hard for us? Because everything Ann Marie says is true on how important this is for ninth graders. It's a tough time. I think the pressures on young people right now are unbelievable. I'm glad I'm old and don't have to go through that again."
The motion carried four to three, with Michael Weiss, Tracey Zudans and Barbara Bodner dissenting.