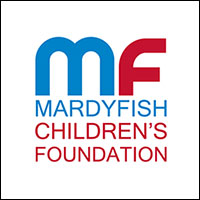 Mardy Fish tennis tournament returning to Boulevard
STORY BY RAY MCNULTY

Vero Beach's annual pro tennis tournament is moving down the street – again.
With a larger purse and stronger field of players, the Mardy Fish Children's Foundation Tennis Championships are returning to The Boulevard Tennis Club after a two-year stay at Grand Harbor, where the wildly popular spring event was founded in 1995.
"Up until a few weeks ago, we were planning on going back to Grand Harbor, but they've had a management change there, and they've changed their philosophy on what types of events they're going to host," said Windsor tennis director Tom Fish, who is chairman of the foundation created by his son, a former top-10 tennis player who grew up in Vero Beach.
"The Boulevard has invited us back, and we're excited to take the tournament back there," he added. "The new ownership has really turned things around. Everything there, from the facilities to the programs, has improved so much in the past couple of years.
"There's a reason they've tripled their membership: They've made The Boulevard the hub of tennis in Vero Beach."
The tournament was played at Grand Harbor from 1995 through 2009 before moving to The Boulevard in 2010. After seven years, the event returned to Grand Harbor in 2017.
Now, it's again headed south on Indian River Boulevard.
Christophe Delavaut, The Boulevard's tennis director and part of the three-way ownership group that bought the club in January 2017, saw the tournament's departure as a loss and asked Fish to call if he ever needed to move the event out of Grand Harbor.
That happened earlier this month.
"I think Tom was surprised Grand Harbor didn't want the tournament, but I told him when we bought The Boulevard to keep us in mind," said Delavaut, who worked at Grand Harbor for 20 years before leaving in April 2016. "We're better-equipped to host it, and we see this as a great opportunity.
"Not only does it give us more exposure and keep our momentum going – we've got over 300 members now – but it also helps promote Counter Culture and our food-and-beverage operation."
The only potential problem is on-site parking.
During the tournament's previous run at The Boulevard, spectators used a vacant, grass-covered lot south of the clubhouse for overflow parking. That property, however, was purchased by GHO Homes, which is building and selling villas there.
"Parking will be a challenge for us, but we're exploring some different ideas, both on and off the site," said Randy Walker, the tournament co-chairman. "There are parking lots nearby, and we could also use a shuttle a bus. We'll have it figured out before the tournament starts."
This year's tournament is scheduled for April 29 to May 5 and, with prize money increasing from $15,000 to $25,000, will feature higher-ranked players – and better-quality tennis – than in previous years.
That's because professional tennis is changing its tournament structure in 2019, eliminating the entry-level circuit that included the Vero Beach event, reducing the number of players playing professional tennis and increasing prize money to allow more players to make a living.
The new system reduces the number of players with ATP World Tour and WTA Tour rankings from 3,000 to 1,500 – 750 men and 750 women. Last year's tournament in Vero Beach attracted players ranked from No. 1,219 to No. 402.
Fish and Walker said they plan to pursue a jump to the Challenger Tour, the men's tennis version of Triple-A baseball, just one level below the major-league ATP World Tour. To do so, however, they'd need to put up $75,000 or $50,000 in prize money plus hotel rooms for the players.
Challengers already are played in April and May in Sarasota, Tallahassee and Savannah, Ga., making a mid-May tournament in Vero Beach a good fit, geographically and on the calendar.
"Getting to the Challenger level is still our goal," Fish said. "We had more local businesses jump in to give us more support this year, and we'd need to go beyond even that."
The tournament in Vero Beach will have a 32-player main draw and 24-player draw for the qualifying rounds, which, in years past, had draws of up to 128 players.
"The qualifying field is so much smaller now and we won't need to provide nearly as many courts, so our members will not be inconvenienced," Delavaut said. "We can host the tournament and still accommodate our regular programs and the members who want to play."
Fish and Walker said it's likely they'll add a second feature match on the tournament's weeknights, starting one at 5 p.m. and another at 7 p.m.
In addition, Walker said it's possible other local clubs could play host to pre-tournament events in which the winners will be awarded wild-card berths in the qualifying and main draws.
Sea Oaks and The Moorings are among the possible sites.