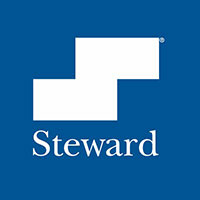 Steward moving fast to replace top execs at Sebastian hospital
STORY BY MICHELLE GENZ

Steward Health is moving fast to replace top executives at Sebastian River Medical Center in the wake of several ousters and retirements.
The chain, which took over the Sebastian hospital in May of last year, announced last week it had hired Kyle Sanders to replace Kelly Enriquez as president. Steward Regional President Daniel Knell subsequently announced that Ralph Taylor will replace Anna Brooks as Chief Nursing Officer, and will also serve as Chief Operating Officer.
Taylor was chief nursing officer at the recently shuttered Northside Hospital in Youngstown, Ohio, a Steward Health hospital acquired at the same time as Sebastian River. Sanders was president of St. Vincent's Health Partners, a physician hospital network in Jacksonville.
"The first year is a big transformation for us. I know we've got the team in place, and we'll have quality in place," said Knell. "Steward has a high emphasis on quality and on safety."
Knell confirmed that Matt McGill, who served as senior director of operations, was asked to step down, as was Enriquez, for reasons Knell declined to specify. Brooks decided to retire, he said, and marketing director Donna Jones resigned. Jones' assistant, Andrea Lundquist, is taking her place for now.
Knell said recent inspections by the state's Agency for Health Care Administration and The Joint Commission, an accrediting board, were not an issue in key personnel changes.
Another nationally known safety ranking agency, Leapfrog, has issued a confidential preliminary letter grade for Sebastian, and Steward executives have seen it, though it won't be made public until November. The previous Leapfrog grade for Sebastian River was an F.
"There was nothing major on the findings" in the inspections, Knell said. "Everything is embargoed, but I fully expect to see a substantially improved score. I think we'll see improvement across the board. We want a five-star, A-rating, high quality in every community."
Earlier ratings were largely based on data from the previous hospital's owners, CHS. But Knell opted to put a finer point on it. He blamed the F grade from Leapfrog on a "pre-merger coding issue."
Asked whether coding could have affected Sebastian River's dismal rate on falls – the worst rate in the nation – or bedsores, which were three times the national average, Knell said "there are things coded on admission. If something comes in and we don't document it, we own it."
Sebastian River also showed an alarming rate of dangerous objects left in the body after surgery: .320 per thousand. The national average is .022.
The terminations of McGill and Enriquez were not related to the inspections, Knell said. "Yes, I asked them to leave," he said. "It was something that was my decision. I have to look at the future of the facilities, and what you're going to do to bring on a bigger team."
That bigger team is going to have to run a bigger hospital. Steward is resuming what CHS started: a three-story, $60 million wing with 48 private patient rooms and seven "state of the art" operating rooms. Currently the hospital has a mix of private and semi-private rooms.
Even though it appears little is happening in the construction zone behind the hospital, Knell says a great deal of work is going on underground, plumbing pipes and electrical cables being buried, for example. Knell expects the project to be completed by the start of 2020. "We're definitely moving along very rapidly."
Asked if Sebastian River might be headed for the same fate as the shuttered Northside hospital, or be sold, with major competition from Cleveland Clinic taking over Indian River Medical Center, Knell seemed stunned at the notion.
"We wouldn't be putting $60 million into a new patient tower we weren't going to keep hold of," he said.
"We're investing substantial dollars into the hospital and the community. We've got a lot of growth strategies," Knell said.
Knell also discounted any effect on the Sebastian hospital from HCA's plans to build a freestanding ER in southern Indian River County, affiliated with Lawnwood Regional Medical Center in Fort Pierce.
Since May of this year, Knell has been the executive responsible for the eight hospitals Steward acquired from Community Health Services in May 2017. By appearances, he has not had an easy time of it. In August, he had to close down one of those eight, Northside Medical Center in Youngstown, Ohio, citing declining patient volumes that predated Steward's acquisition and that Steward failed to turn around.
Sebastian's new chief nursing officer and COO, Taylor, was one of the lucky ones at Northside, recruited from that hospital for Sebastian River, Knell said, when Brooks gave news of her unexpected retirement.