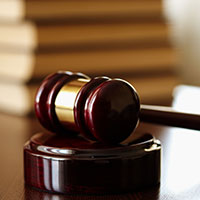 Caregiver charged with stealing from Marbrisa woman
STORY BY FEDERICO MARTINEZ

A 36-year-old Vero Beach woman is facing charges of stealing at least $26,000 from an elderly Marbrisa woman she was hired to care for, allegedly racking up personal charges on the victim's credit card, forging her name and altering the dollar amount of checks.
Fabiola Palominos, 1445 17th Court, was arrested on Aug. 29 and charged with "exploitation of elderly or disabled adult of $20,000 or more, but less than $100,000," according to her arrest warrant.
Palominos, a certified nurse's assistant, insists that she is innocent and says she plans to enter a "not guilty" plea when she appears before Judge Cynthia Cox on Oct. 2.
"All anybody has to do is look at my record and they can see that I'm innocent," Palominos said. "I've never been in trouble before. I've received glowing recommendations from previous clients. Nobody has ever made a complaint about me."
This is the second case in recent years in which a caretaker has been accused of stealing money from an elderly resident in Marbrisa, a small north island subdivision that is home to a number of retirees.
In 2013, George May, 81, who suffered from dementia, was found dead after his caregiver ignored signs of dehydration and starvation. Police say Gina Albrecht, 36, of Vero Beach looted May's finances to the tune of $200,000, moved her family into his home and enticed him to change his will and make her his beneficiary before leaving him to die a slow death.
She was convicted of manslaughter, crimes against the elderly, forgery and fraud and is currently serving a 30-year sentence at Lowell Annex, a correctional facility in Marion County.
The case involving Palominos doesn't appear to be as dramatic, although the charges against her are serious and growing.
Palominos was initially arrested in early August and charged with stealing less than $5,000 after the alleged victim, Wendy Church, 78, of 100 Carmel Court, and a Merrill Lynch fraud investigator contacted police about concerns that Church's caregiver was stealing from her. Police found her suspicions credible and took Palominos into custody.
Detective Ken Barrett, Indian River Shores Public Safety Department, said a second warrant was issued in late August and new charges filed after investigators continued to find more evidence of wrongdoing by Palominos.
"As we continued to investigate, we discovered there was more money involved," said Barrett. "That total may go higher as our investigation continues.
"I don't know how she can claim she is innocent. We have bank documents and video as evidence. It is what it is."
According to written reports provided by Indian River Shores Public Safety, the department was first contacted on July 2 by Dan Peterson, a fraud investigator for Merrill Lynch.
Peterson told police he had evidence of fraudulent activity involving Church's checking account,. And provided police copies of checks that appeared to be altered or forged to the tune of thousands of dollars.
Church subsequently told police she had additional evidence that Palominos, who she described as her "driver and assistant," had forged or altered several checks and had used her credit card at Sam's Club without authorization or consent.
She turned over bank and credit card documents to investigators to back up her allegations, and pointed out that check amounts were printed, but that she only uses cursive when filling out checks. She also pointed out that her signature differed from the ones on the allegedly forged checks.
Police said it was "obvious" in several instances that the amounts written on checks paid to Palominos had been altered to higher amounts, and Church showed police charges on her credit card for purchases she had no reason to make.
For example, Church's credit card was used to buy a large bag of dog food, even though Church does not own any pets.
When Palominos was questioned by investigators on July 30, she initially claimed she was never allowed to use Church's credit card unless Church was present.
When police showed Palominos store video footage of her purchasing dog food and other items during weekend shopping trips when Church was not present, Palominos changed her story and told investigators that "it was common for Ms. Church to allow her to purchase groceries for herself while shopping for Ms. Church," according to police reports.
Palominos stated that after shopping, she delivers Church's groceries, giving back her credit card at the same time.
Palominos also told investigators that she only purchases "non-perishable products" on the weekends when she's not working.
When confronted with video showing her buying slabs of ribs, skirt steaks, bags of chicken wings, orange juice and bags of avocados on weekend days, Palominos stopped answering questions about credit card purchases.
When asked about the alleged forged or altered checks, Palominos blamed it on Church's poor penmanship.
"(Church) writes so bad, you can't even understand," Palominos told police.
During a 40-minute phone interview with Vero Beach 32963, Palominos reiterated her innocence, but did not address the charges or explain the inconsistencies in her story. She blamed her troubles on Church, who she claims is often moody and confused because of prescribed medication she takes.
"She gets very confused . . . that's why nobody else wants to help her," Palominos said. "It hurts me because I've gone above and beyond to try and help her. It's like now she's trying to destroy my life."
Church did not return phone calls seeking comment.