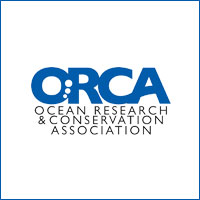 New marine laboratory coming to Vero Beach
STORY BY SUE COCKING

A new marine laboratory focused on restoring the health of the Indian River Lagoon is coming to Vero Beach. 
A collaborative effort of the City and the Ocean Research & Conservation Association, the Center for Citizen Science is on track to open next month. Based in the old Coast Guard station on the Fort Pierce Inlet, ORCA frequently conducts research in Vero and has made a name for itself on the island as a leader in the effort to save the lagoon.
Operating from the city water and sewer department's long-vacant 2,500- square-foot environmental lab off Aviation Boulevard, ORCA scientists will teach interested students and other residents how to conduct water-quality testing, survey seagrass beds, analyze sediment samples, and keep tabs on living shorelines made of oyster shells and mangroves – all in an effort to extend its scientific reach and engage the public in protecting the lagoon.
The city will not charge ORCA rent, according to Water and Sewer Director Rob Bolton. Bolton said the lab has been closed for about seven years, ever since the city found it more economical to send out water samples for testing at a commercial facility instead of testing in-house.
Vero Beach will maintain the lab building, and provide a part-time lab technician to assist ORCA's soon-to-be-hired director of citizen science. City workers are making minor plumbing and AC repairs and trimming the landscaping, and the city will supply paint that volunteers from the Youth Sailing Foundation will use to spruce up the premises. In return, Bolton said, ORCA's work will enhance the city's water quality data collection.
"I'm just so excited about this on so many different levels," ORCA Senior Scientist Dr. Edie Widder said. "We'll be able to work with schools and the community in ways that haven't been possible before. It's a huge deal for us and we're hoping it's going to become a huge deal for Indian River County."
Recruiting citizen scientists, Widder said, is vital to saving the lagoon.
"We need an actively informed electorate if we're going to clean the environmental mess we're in," she said. "The lagoon is in terrible shape. It's the worst I've seen since living here in 1989."
An infusion of educated adult and student volunteers will enable ORCA to expand its patchwork of pollution maps and seek ways to stem pollutants upstream before they reach the lagoon – and lead to a new generation of scientists.             
"You don't learn science just by studying science," Widder said. "You have to practice and learn the scientific method."
ORCA scientists will work with Vero Beach high school students who will adopt an area of the lagoon to collect data and monitor progress. In addition, the research organization hopes to host summer camp field trips for Indian River County students and introduce earth and life sciences to local middle schools.
The central lagoon where Vero is located is much better off than the northern lagoon, which has been plagued by brown algae outbreaks, and the southern stretch where toxic blue-green algae has become a severe problem, but it has suffered from high levels of pollution from septic systems and fertilizer runoff that have contributed to the loss of seagrass, reduced fish populations and widespread illness among marine mammals.
"This is the time to be working on it, before we find ourselves in an economic collapse," Widder said.