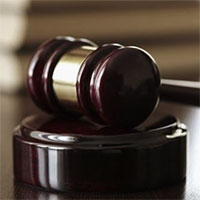 Investors bilked by firm raising funds for 'JetSet' TV show
STORY BY LISA ZAHNER

An Ocean Drive firm purporting to be in the business of producing hit television shows was looking for investors willing to put up $3 million to create a show called "JetSet," showing off luxurious travel, vehicles, products, experiences and destinations. But investigators say the $500,000 that was raised ended up funding the jet-set lifestyles of those running the firm.
"The Jet-Set lifestyle was to be showcased and $5-$7 million dollars was projected to be paid by various sponsors," court records say of the firm's business plan, as described by its CEO Eric Disomma.
Five years later, Managing Partner and CFO Christopher Todd Delaney of Vero Beach is in jail. Questions about exactly what happened to half a million in investor cash may be answered in court as Delaney has pled not guilty and requested a jury trial.
Court records show Delaney claims he was just recouping a portion of his own $180,000 investment in the project, but bank records obtained by the FBI don't seem to support that claim.
The Vltra Group and the Leveraging firm had offices at 3001 Ocean Drive and it was from that headquarters that Delaney was hired to set up a private securities offering and recruit investors, according to court records. Delaney lived in White Plains, N.Y., but had become known in Vero for giving investment seminars, after supposedly working as an investment advisor for more than 20 years.
The investor proposal obtained by the FBI stated, "In this first tranche, Leveraging is looking to raise $3 million in investment capital. We seek to exclusively locate 30 Accredited Investors with $100,000 or more of investment funds. This will enable our company to purchase media at cost, aggressively obtain rights to potential future productions, and produce high-quality television programming."
Delaney reeled in two big contributors. One investor, a part-time Port St. Lucie resident, entrusted him with $280,000 from the sale of Citicorp stock he'd earned over his career with the company. Another investor rolled $249,000 out of her 401(k) and gave it to Delaney to invest in his JetSet project.
Both investors, FBI investigation reports show, were promised guaranteed interest payments of 10 percent annually on their money. Those payments came for a few months, then evaporated.
The attorney for the firms, who resigned after discovering how Delaney had used investor funds, told FBI investigators that Vltra Group and Leveraging never gleaned any income from the JetSet television show, and that the companies' only income was from some website development services.
After a complaint to federal officials, Vltra Group and the Leveraging firm became the subject of a protracted FBI investigation. Nearly five years went by. Then right before the statute of limitations was about to run out on the alleged crimes, federal officials gave State Attorney Bruce Colton's office the go-ahead to pursue state charges against Delaney.
On July 2, Assistant State Attorney Lev Evans filed paperwork to charge Delaney with one felony count of Fraudulent Transactions, falsification or concealment of material facts; and one count of First Degree Grand Theft, pursuant to a scheme or course of conduct.
Delaney was arrested the next day on two felony charges related to investor money that was used or withdrawn out of company bank accounts. As of Monday afternoon, he remained in custody at the Indian River County Jail on $150,000 bond.
Delaney, 63, applied for and qualified for representation by Public Defender Diamond Litty's office, claiming total assets of $1,700, total debt of $100,000 and his only income being $1,100 per month in Social Security benefits.
At the time of his arrest, he listed a home address on 46th Court, but during his time with the two Vero firms, money from firm accounts paid $48,000 in rent on a home on West Ocean Oaks Circle on the barrier island.
More than $76,000 in salaries, $25,000 in business expenses, $8,400 in airfare, $10,400 in other travel expenses and $2,200 in meals and entertainment were also paid from the Vltra Group account, according to the FBI reports.
Court records show Disomma told FBI investigators he "noticed some initial red flags" about Delaney, "which included checks bouncing and a Mercedes Delaney rented that was reported stolen."
To date, Disomma has not been arrested or charged, and he still operates Disomma Agency with a mailing address at 505 Beachland Boulevard, the same address as a Pak Mail store which offers mailbox services for rent. Disomma's talent agency also lists an address on Madison Avenue in Manhattan.