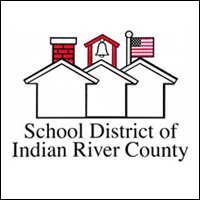 New school district CFO inherits 'a financial mess'
STORY BY FEDERICO MARTINEZ

New school district Chief Financial Officer Ron Fagan says poor record-keeping and a lack of oversight have created a confusing financial mess at the district.
Still in his first month on the job, Fagan has had to try and sort out that mess while simultaneously leading the effort to craft next year's proposed $298 million school district budget.
The process has included discovering unknown chunks of cash tucked away in unlikely places, including $25,000 Fagan recently came across in the district's food service and operations account. Turned out the money had mistakenly been placed there even though earmarked for other bills.
"We knew that we had reserves, but we just didn't know where they were," Fagan told Indian River County School Board members during a recent budget workshop.
Much of the problem stems from the district operating for a year without a CFO, Fagan said.
Former CFO Carter Morrison was suspended by former superintendent Mark Rendell several months before he himself left under a cloud in May.
Rendell blamed a low fund balance on Morrison and tried first to fire him and then to demote him. He failed, but when Morrison was reinstated in his job, he immediately resigned and left without sharing a lot of information.
Operating without a CFO, Rendell and other administrators who lacked the financial skills to oversee the district created a confusing web that Fagan, Interim Superintendent Susan Moxley and Financial Consultant Tim Bargeron have been trying to unwind and make sense of, School Board Chairman Laura Zorc said.
"It's taken time to sort things, and figure out where funds are and what they're supposed to be used for," Fagan said. "But we're getting there."
"I'm glad to have Mr. Fagan on board," board member Jacqueline Rosario said. "Things seem to be moving forward."
Fagan, who started at the school district on July 15, is receiving an annual salary of $130,000.
He previously served as executive director, financial services for Duval County Public Schools, in Jacksonville, Florida, the 20th largest school district in the country with an annual budget of more than $1.1 billion.
Fagan and Moxley are proposing a $298,146,804 budget for 2019-2020, which is up about $8 million from the 2018-19 budget.
The increase was due to a projected $2 million increase in capital projects for the upcoming fiscal year, along with a projected $4 million increase in insurance costs. There is also $1.5 million increase in debt service and $1.1 million increase in food service operations.
The board was scheduled to review the proposed budget on Aug. 6 and members have warned Moxley and Fagan there will be changes because they all have projects they want funded that are not included in the current document.