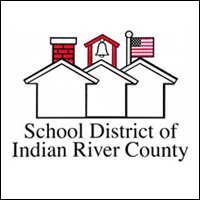 Rendell said to hide info from School Board
STORY BY FEDERICO MARTINEZ

Former Superintendent Mark Rendell faces the prospect of a lawsuit for withholding financial information from the Indian River County School Board that could cost the district hundreds of thousands of dollars and place future construction projects in jeopardy.
According to documents obtained by Vero Beach 32963, the district's financial advisor, Ford & Associates, Inc., sent a letter to Rendell on April 4 notifying him the district's credit outlook had been downgraded from "Stable" to "Negative" by Fitch Ratings, one of three watchdog agencies that rate the district's creditworthiness.
The letter noted that the downgrade was due to "recent weak operating performance" and a "reduction in fund balance," and warned the change "indicates a declining trend in credit quality" that could "cause the district's outstanding debt to lose value" and "increase the cost of future borrowing."
The email that accompanied the letter said very specifically, "We are sending this letter to you ... for distribution to the Board members," but Rendell, who at the time was angling for a contract renewal and telling the board that the district's finances were in "good shape," did not share the letter with board members.
The district's new Chief Financial Officer Ron Fagan recently discovered the concealed letter while poring over financial records trying to sort out the district's tangled finances, and informed the board and Interim Superintendent Susan Moxley.
"I'm so furious, I can barely speak," said board Chairman Laura Zorc, after learning about the letter. "The board needs to discuss this publicly.
"We need to discuss the possibility of filing a lawsuit against Dr. Rendell for malfeasance. It also raises the question of what else is going to surface? What else don't we know about that the former superintendent did or didn't do?"
Rendell did not return calls or emails seeking comment.
Rendell, who resigned under pressure on May 24 after the board voted not to renew his contract, was frequently criticized for refusing to share financial information about the district with the board.
"Anytime we asked him if there was a cashflow problem, he'd say, 'No, things are fine. Our finances are stable,'" Zorc told Vero Beach 32963 last week.
"But they weren't 'fine.' He lied about it. This is just more proof that we made the right decision to get rid of him."
As early as November 2018, former Finance Director Julianne Pelletier warned board members that the district's fund balance had dipped to 2.5 percent – well below the state-mandated level of 3 percent and only half of the 5 percent reserve demanded by IRC School Board policy – but Rendell disputed the figure.
"I am very confident that we will not be below 3 percent, not reporting anything to the Commissioner of Education, or the state, and my goal is to be above the 5 percent," Rendell told the board in January, while still declining to provide them with any documentation to back up his claim.
The discovery of the concealed document raised the ire of other board members, as well, including Mara Schiff, who wrote in an email to Moxley that she was "shocked" by Rendell's failure to inform the board of the downgrade.
Moxley, a veteran superintendent, said she has never before seen another superintendent withhold such important information from a school board.
"I was a little taken aback myself that you were not aware," Moxley responded to Schiff, in an email thread obtained by Vero Beach 32963. "I never want to bring surprises to you as board members.
"I have not experienced a [credit outlook] drop like this before, so I, too, am concerned. It is complicated and hard for most people to understand in the school context, but it definitely does not help in supporting the level of trust we are trying to establish with the general public."
CFO Ron Fagan said the downgrade will not have an impact on current projects that are already funded but could cost the district in the future when it needs to sell bonds or otherwise borrow money for new projects.
For example, school officials recently announced a planned $11 million expansion project at Sebastian Middle School next summer that includes construction of new classrooms. The project may have to be scrapped or postponed depending on how high interest rates are, officials said.
School districts sell bonds to investors when they want to raise money to pay for new construction projects, explained Fagan. Districts that have a poor credit rating can have trouble selling their bonds, because buyers may consider the risk too high, or the district will have to pay a higher interest rate on the bonds to attract dubious investors.
The district's financial advisor noted in its letter to Rendell that the other two watchdog agencies that rate the district's creditworthiness, Moody's and Standard & Poor's, "may share Fitch's concerns about the decline in liquidity."
Fagan noted that the district still has reasonably good AA- credit ratings with Moody's and Standard & Poor's and said Fitch will review the district's finances in one year to reevaluate its view.
Rendell's tenure was plagued by numerous controversies, including several audit discrepancies and an embarrassing investigation by the state Department of Education, which in January threatened to withhold $1.8 million in transportation funds from the school district for inflating the number of kids carried to and from their classes each day by school buses.
Rendell, who operated the district without a chief financial officer for nearly one year, left the district's finances in chaos. Fagan, who joined the district on July 15, has been charged with sorting out the district's finances.
Fagan said the decision to pursue legal action against Rendell is in the board's hands.
"I'm not sure this warrants legal action," he said. "It's not a major level default. It would be a different story if we had bond holders knocking on the door and asking for all our assets."