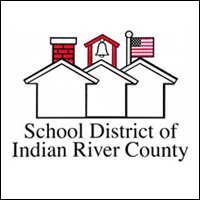 School Board set to pass new bylaw after meeting confusion
STORY BY FEDERICO MARTINEZ

After a confusing and embarrassing series of events related to a special April 16 meeting that was not properly noticed to the public and that no one wanted to admit having called for, the School Board is amending its bylaws in hopes of avoiding a repeat performance.
According to Florida statutes, special School Board meetings can only be called by the district superintendent, school board chairman or a majority of the board members and must be announced to the public two days ahead of time.
The notice requirement seems not to have been met for the April 16 meeting and it has never been clear who was involved in calling the meeting – deficiencies that triggered investigations by the Florida Department of Education's Inspector General's Office and the Indian River County Sheriff's Department that are ongoing.
Meeting records initially stated that Vice Chairman Tiffany Justice and board members Jackie Rosario and Teri Barenborg called for the special meeting which allowed now-departed Superintendent Mark Rendell a last-gasp attempt to pressure the board into awarding him a severance payout.
But Rosario and Barenborg have said they did not call for the meeting, and Justice has been evasive about her role in public discussion of the matter.
It seems that Justice, Rendell's staunchest ally on the Board, initiated the meeting with the idea of securing severance for the outgoing superintendent, but she has never admitted that.
Instead, the meeting minutes were revised in late June to state that "a majority the Board" called for the April 16 meeting. No explanation for the change was given.
The board is tentatively scheduled to pass a new bylaw on Aug. 13 that requires the person who calls for a special meeting to be identified in all public documents related to the meeting.
If additional people participate in calling for the meeting, such as two other school board members in the case of meeting called by a majority of the board, they must be identified as well.
"Going forward we propose that at our special meetings it be stated who called for, and the purpose of, the meeting," School Board Chairman Laura Zorc said.
"We're making this policy so that we can avoid repeating the recent incident."