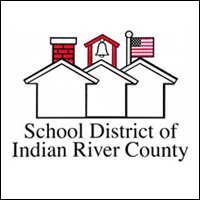 School Board's search firm has a shaky record
STORY BY FEDERICO MARTINEZ

The search firm that the School Board hired to lead the effort to find a new superintendent for Indian River County has previously recommended candidates accused of sexual harassment, bid fixing, lavish spending and lying about their qualifications, a review of the firm's previous assignments disclosed.
The board voted 4-1 at its Aug. 13 meeting to hire and pay Chicago-based Hazard, Young, Attea & Associates up to $40,000 to help the district find a new superintendent. The board would like to have a new superintendent hired by January.
"There are numerous incidents where HYA did not properly investigate candidates," said School Board member Jacqueline Rosario, who argued vigorously with her peers before casting the lone dissenting vote. "I think the board should take its time and investigate some of these allegations before voting to hire HYA.
"These incidents include incidents of nepotism, the firing of one administrator after nude photos were found on their laptop, and a company president who was fired from his previous position for sexual misconduct."
Interim Superintendent Susan Moxley informed the board on Aug. 9 of more than 10 newspaper articles citing problems other districts have had with candidates and employees recommended by HYA. Many of the problems have occurred during the past three years.
Despite Moxley's warning, the other four board members – Chairman Laura Zorc, Vice-Chairman Tiffany Justice, and board members Teri Barenborg and Mara Schiff – downplayed the controversies and voted to hire HYA.
Board member Mara Schiff blamed the media for the reports of misconduct.
"Context is everything," Schiff argued during Aug. 13 meeting. "I know we've all been misquoted by the media at least once.  We're only getting a particular side of a story from the media. We're getting their bias."
HYA Vice President Bill Adams issued a written statement claiming the company has improved its vetting efforts but not explaining how.
"With regard to the negative articles reflecting a significantly small number of searches over the last 35 years, we offer kudos to the Board member who did her due diligence," Adams wrote in an email to the Board. "As indicated during our presentation, HYA conducted over 1,400 successful educational leadership searches over the last 35 years.
"A few of these searches have resulted in controversy. The controversy has been centered on complex urban communities in which high-profile candidates and politics were often a part of the landscape. While ultimately it is the Board of Education that determines the applicants to be interviewed, it is the HYA team's responsibility to ensure that those applicants have been thoroughly vetted. It is also HYA's responsibility that, if there are items of potential controversy, that the board be informed before they are asked to make a decision."
But as Rosario pointed out, that hasn't been the case, especially in recent years.
For example, in August 2018, Denver Public Schools, on the recommendation of HYA, hired Max McGee as superintendent. But the district soon terminated McGee after learning he had been fired from his previous superintendent position in Palo Alto for mishandling sexual assault cases, according to the North Denver News.
HYA-recommended Floyd Williams Jr. resigned as superintendent of Elementary District 62 in Des Plaines, Illinois, in November 2017, after being accused of sexually harassing five female employees. Williams, who worked for the district just one year, collected the remainder of his annual salary, about $127,000, according to the Chicago Tribune.
The Tribune and other newspapers questioned why HYA didn't know, or reveal, that Williams had been forced to resign from his previous superintendent position in Wisconsin when, among other instances of misconduct, nude photos were found on his district-issued computer.
In 2015, Minneapolis school board members picked Sergio Paez to lead the city's district, based on the recommendation of HYA officials. The offer was rescinded days later amid allegations that staff members abused special education students at a district he led in Massachusetts, according to the Minneapolis Star Tribune.
Paez had recently lost his job there when the state took control of the under-performing district, the Boston Globe reported.
In 2015, HYA selected John Covington as a finalist to lead Nashville's public schools, even though he had resigned from his previous job in Detroit amid criticism for lavish spending on travel and furniture, the Tennessean reported.
HYA recommended Walter Milton Jr.'s application for the Flint School District which included degrees he had not earned. In 2005, he got the job anyway but was later criticized for hiring a school administrator convicted of child molestation and leaving the district with financial problems, the Flint Journal reported.
In 1999, Gary Smith was an HYA finalist for North Allegheny School District superintendent, even though he had been charged with fixing bids for a technology contract at his previous school district in South Carolina. He resigned from his job at that district and the charges were dropped, according to the Sun-Sentinel newspaper in Florida.
Anthony Trujillo was fired from an El Paso school district for several reasons, including receiving improper benefits from district construction contractors and supporting a board member's re-election bid, state records show. Shortly after that resignation, in 1999, HYA recommended him as a finalist to lead Dallas' school district, but he didn't get the job, the Sun-Sentinel reported.
The Indian River County School Board had two consulting firms vying for the opportunity to lead the superintendent search, including HYA and the Florida School Board Association. The FSBA conducted the interim superintendent search for the district that resulted in the hiring of Susan Moxley.
But several board members said they were impressed by a presentation given by HYA representatives during a special board meeting on Aug. 8.
Zorc, Justice, Barenborg and Schiff all said they were more impressed with HYA's colorful and "professional-looking" brochures and booklets, which were published on thick, slick paper, than with material presented by FSBA. They also believed HYA had more experience conducting national searches.
The FSBA's bid to do the job was $27,000, including advertising costs. HYA's base bid was $23,500 with additional fees for advertising tiers ranging from $1,900 to $6,300. They also tacked on another $4,000 for travel expenses and offered to advertise the job in academic publications geared toward African-Americans and Latinos for an additional $500.
The district would also have to pay the firm $1,000 for each visit to Indian River County – after the first four visits.