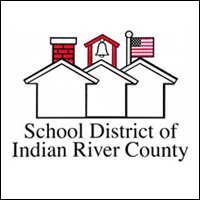 School District will spend more than $1.1 million to put police in all schools
STORY BY FEDERICO MARTINEZ

Indian River School District will spend more than $1.1 million to station police officers at each school in the county during the 2019-20 school year. That amount will be matched by the participating law enforcement agencies.
The measure is part of a broad effort to beef up security at school campuses, school officials said.
School resource officers have several duties, such as monitoring who enters and leaves school buildings and referring troubled students to counseling to address delinquent behavior, including drug abuse, according to school officials.
The agreement calls for the district to provide office space at each school building where officers are assigned. In return, the law enforcement agencies cover half the program costs, including the cost of training officers to serve in schools.
"We started doing this after the Margory Stoneman Douglas shooting last year in Fort Lauderdale," said Board Chairman Laura Zorc.
Vero Police Captain Matthew Monaco said the cost of making school campuses safer is well worth it.  "This is a partnership between law enforcement and the school district to ensure the safety of our youths," he said.
This summer the district also is spending more than $10 million to install single-entry security fences around school campuses.