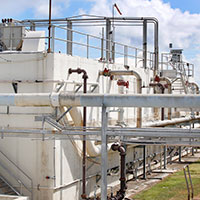 Vero balks at county's wastewater terms but still exploring pros and cons of partnership
STORY BY NICOLE RODRIGUEZ

The Vero Beach City Council hasn't slammed the door on the idea of a wastewater services partnership with Indian River County, but councilmembers are not happy with the county's preconditions for continued talks – which include some that would be costly for the city.
"The offer is not favorable to the city," Vice Mayor Laura Moss said last Tuesday, echoing the sentiment of fellow board members.
Despite getting its hackles up, the City Council directed staff to provide a cost estimate for meeting the conditions laid out by the county commission.
Councilmembers want to compare the cost of the county's requirements to the cost of building a new city wastewater treatment plant to replace the worn-out facility by the 17th Street Bridge.
To keep its options open, the City Council also voted to proceed with design plans for a new plant, which would be built near the airport and is projected to cost $50 million.
The county commission last month gave staff a green light to continue talks with the city about taking over some of the city's wastewater treatment responsibilities – if Vero Beach agreed to pay for extending lines to and from county wastewater facilities, and to cover the cost of expanding county wastewater processing capacity to handle the extra load.
The commission also stipulated county customers who currently pay for city wastewater services – in Indian River Shores and unincorporated parts of the county – must be allowed to become county customers.
Allowing current customers outside Vero city limits to drop city water services would cost the city nearly half its wastewater customer base and revenue. Vero currently provides wastewater services to about 6,800 customers within the city, 1,450 customers in the county and 1,900 in Indian River Shores, according to city data.
With that customer base, the city expects to turn a $1.3 million profit from its water and sewer utility in the current fiscal year, money that will flow into and bolster the general fund.
If a partnership is joined, the city likely would maintain its existing wastewater collection system and its city accounts, while the county would be the wholesaler providing direct bulk wastewater service to all customers on the city system, county officials have said.
If the city ultimately decides to build a new $50 million plant near the airport, it would likely take more than two years to construct, becoming operational in 2024 or 2025. The existing plant, designed to treat 4.5 million gallons per day, was built in 1977 to replace an obsolete 1958 plant that treated 2.2 million gallons a day.
The county's three wastewater plants have the capacity to treat 12 million gallons per day and would likely need to be expanded at some point in the future.