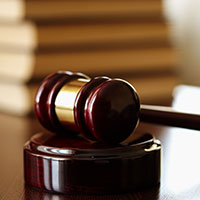 Bond terms eased for accused John's Island healthcare aide
STORY BY FEDERICO MARTINEZ

A home healthcare aide charged along with another woman with swindling an elderly John's Island couple and credit card companies out of more than $500,000 has been released from house arrest after nearly a year.
Circuit Court Judge Daniel Vaughn on Feb. 11 approved a request by Chiquita McGee, 30, that her ankle monitor be removed and she be allowed to begin attending her children's school-related functions.
But while he released her from house arrest, he imposed a 6 p.m. to 6 a.m. curfew on McGee.
McGee and Sophia Shepherd, 31, both face two felony charges of exploiting an elderly adult and scheming to defraud a financial institution. If convicted, the women could face up to 60 years in prison.
Investigators say the two Vero Beach women "willfully conspired" to commit crimes, using credit cards for unauthorized expenses and "fraudulently" obtaining checks they used to buy high-end jewelry, clothing and a car engine and to pay for cosmetic dental work and plastic surgery.
McGee and Shepherd, both certified nursing assistants, had been working for Alfred, 89, and Michelina Martinelli, 87, since at least 2017, according to court reports.
Both Martinellis suffered from dementia, cognitive impairment and poor health, according to reports from the Indian River Shores Department of Public Safety.
The Martinellis filed a police report in January 2018 after family members discovered the caregivers had used the Martinellis' personal information to obtain several credit cards.
McGee and Shepherd, who were arrested on March 13, 2018, have pleaded not guilty to the charges.  Shepherd earlier was allowed to remove her ankle monitor.