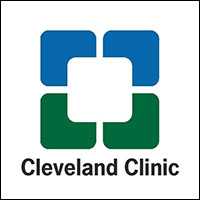 Cleveland Clinic Indian River board features both new and familiar faces
STORY BY MICHELLE GENZ

A familiar hand was set to wield the gavel at the first scheduled meeting of the new board of directors of Cleveland Clinic Indian River. Wayne Hockmeyer, the former chairman of the board of Indian River Medical Center, had been named chairman of the new board as well.
Tuesday's meeting was historic not only because of the prestigious new affiliation with Cleveland that began Jan. 1. It was also likely the first board of directors meeting in the hospital's long history that was not open to the public.
Previously, the hospital's management was required by its lease with the Hospital District to hold certain meetings in public, in keeping with the spirit of the district's requirement to follow government-in-the-sunshine rules.
For those Vero residents named to the new board, it was a time to reconnect – all but one were on the Indian River Medical Center board. That one, Marybeth Cunningham, is an ex-officio member of the new board as chairwoman of the Hospital District.
Three other members of the new board were nominated by the old board – Hockmeyer, founder of MedImmune, a biotechnology firm acquired by AstraZeneca; Dr. Juliette Lomax-Homier, an obstetrician-gynecologist and regional dean of FSU's med school campus in Fort Pierce; and Michael Hammes, former chairman and president of Key Bank in Indiana.
Tony Woodruff, chairman of the IRMC Foundation, is an ex-officio member of the Cleveland board, just as he was at IRMC.
Matt Reiser, co-founder of Data Base Management, was also a former member of the IRMC board; he was picked for the new board by Cleveland Clinic out of three nominated by the Hospital District board.
Drs. Hal Brown and Pranay Ramdev continue on the new board in their roles as chief of staff and physician representative respectively.
Members of the new hospital board who come from the Cleveland Clinic organization include:
• Dr. Wael Barsoum, former president and CEO of Cleveland Clinic Weston, who now oversees the Florida region, including the Weston, Martin Health and Indian River hospitals. Barsoum, an orthopedic surgeon, went to medical school at Ohio State University and did his residency at the Cleveland Clinic Lerner College of Medicine at Case Western Reserve University, including a year as chief resident in orthopedic surgery at Cleveland Clinic.
• Dr. Joseph Iannotti, an orthopedic surgeon specializing in the shoulder, is chief of staff for the Florida region. For the past 20 years, he chaired the Orthopedic and Rheumatologic Institute at Cleveland Clinic's main campus. Prior, he taught at the University of Pennsylvania for 20 years. He is a graduate of Northwestern University's Feinberg School of Medicine and did his orthopedic residency at the University of Pennsylvania, later earning a Ph.D.  in cell biology.
• Dr. Greg Rosencrance, Cleveland Clinic Indian River's new president, returned to Florida after a stint in Cleveland as director of the Cleveland Clinic Institute of Medicine. A graduate of West Virginia University and Marshall University's medical school, he is a West Virginia native who taught for many years at West Virginia University's Charleston campus.
• Josette Beran was named chief strategy officer for Cleveland Clinic in August, after having served as interim chief strategy officer since January. She joined the strategy office as executive director of network integration in 2014 after three years in Abu Dhabi, where she worked with Dr. Tom Mihaljevic, now CEO and president of Cleveland Clinic. Florida's expansion has been a key focus of Beran's; she developed the proposals to bring Indian River and Martin Health into the Cleveland Clinic system. For much of last year, she oversaw the integration of Akron General with the Cleveland Clinic.
• Ozzie Delgado is Cleveland Clinic Florida's chief operating officer. Raised in south Florida and with a Doctor of Pharmacy degree as well as an MBA, he joined the Cleveland Clinic in 1999. His leadership roles have included director of pharmacy and administrative director of clinical operations. He was named COO in 2014 after serving as senior director of operations. Delgado has worked on workflow design for Cleveland Clinic Weston's transplant programs and helped with construction projects. He also established the pharmacy residency program.
• Steven C. Glass is chief financial officer at Cleveland Clinic Health Systems. He oversees financial matters for all Cleveland Clinic hospitals including in Ohio, Florida, Nevada, Toronto and Abu Dhabi. He has held that post since 2005, after joining the organization in 2002 as controller and chief accounting officer.
• David W. Rowan is Cleveland Clinic's chief legal officer. He is also chief governance officer and secretary of Cleveland Clinic. He has a law degree from Georgetown University and is a graduate of the University of Toledo. Before joining Cleveland Clinic, Rowan was a partner at the international law firm Squire, Sanders and Dempsey. He is a trustee of the Diversity Center, a social justice organization.
• William M. Peacock is Cleveland Clinic's system-wide chief of operations, a role he has filled since 2009. He joined the Clinic in 2005 after 24 years in the Navy, retiring as a captain in the Civil Engineer Corps. A graduate of the U.S. Naval Academy in electrical engineering, he earned a master's degree in that field at Purdue University.
• Dr. Rodolfo Blandon, who is replacing Barsoum as president of Cleveland Clinic Weston, is an interventional and diagnostic radiologist. Previously, he was Weston's chief of staff. He joined Cleveland Clinic in 2001. Since 2016, he has served as chairman of the department of imaging. Blandon went to medical school at the University of South Florida. He has an MBA from the University of Florida.