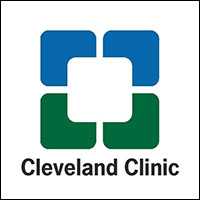 Cleveland Clinic land buy hints at a new hospital
STORY BY MICHELLE GENZ

Could Cleveland Clinic Florida finally be getting a Palm Beach County hospital the old-fashioned way – by building it?
Speculation about that possibility intensified last week when news came that the health system has acquired 35 acres of vacant land in unincorporated Palm Beach County, not far from the fast-growing town of Wellington and about four miles from the Wellington Regional Medical Center.
Cleveland has expanded aggressively in the past year, acquiring hospitals and clinics in Indian River, St. Lucie and Martin counties to go with its flagship Florida hospital in Broward County, and it clearly wants to operate in the only county along the east central Florida coast where it does not have a hospital.
Palm Beach County property records show the 19-acre tract of vacant land, zoned agricultural/residential, was purchased in December for $4.6 million. An adjacent 16.3-acre tract was purchased for $4.63 million in January, according to South Florida Business Journal.
Cleveland Clinic confirmed the purchases but did not offer a timeline or plans for development.
A 35-acre tract would seem to be a lot more land than necessary for an out-patient surgery center like the one Cleveland Clinic recently opened in Coral Springs in northern Broward County. That center, at 73,000 square feet, was built on only five acres.
Last year, officials had high hopes of acquiring Boca Regional Medical Center in Palm Beach County and made the cut when the list of prospective buyers was whittled from a half-dozen interested systems to two.  But in July, that hospital ultimately chose to partner with Baptist Health, a rapidly expanding Miami-based system.
Should Cleveland be looking to build, it will have to have a certificate of need from the state. So far, no certificate of need request or letter of intent has been filed, according to the Agency for Health Care Administration website.