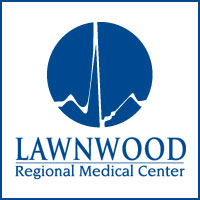 Construction about to get started on Lawnwood's Vero emergency room
STORY BY MICHELLE GENZ

Construction of a freestanding emergency room on the former site of the Quilted Giraffe on U.S. 1 is about to get underway, according to builders as well as Lawnwood Regional Medical Center, which will own the building.
"We're full steam ahead, getting ready to come out of the ground," said Proctor Construction project manager Rick MacDonald.
Lawnwood spokeswoman Landy Angelone said groundbreaking is scheduled for next week, with an anticipated opening in October. "We look forward to offering care to the community as we continue to grow through additional freestanding emergency department and surgery center expansions," she said.
Proctor demolished two buildings on the south Vero site last fall and Lawnwood's sign for the new ER has been up since then. MacDonald said the last of the required permits were finally received in the past two weeks.
Freestanding emergency rooms have increased in popularity over the past decade, though they are considerably more expensive for patients than urgent care centers. Like a hospital ER, they can charge a facility fee as well as fees for providers. They typically care for less-critical emergencies than hospital emergency departments.
The 11,000-square-foot structure, near South Vero Square just north of Oslo Road, will be the first foray into Indian River County by Lawnwood's parent company HCA, which has moved aggressively to expand its portfolio of freestanding ERs as well as urgent care centers.
The giant for-profit hospital chain tried to persuade leaders of Indian River Medical Center to join its system but Cleveland Clinic was chosen instead in January of last year.
The ER, estimated to cost $10 million to build, will include an ambulance bay, a CT scan, X-ray rooms and a bariatric treatment room. It is similar to an existing freestanding ER owned by HCA in Port St. Lucie.
In Vero, the HCA facility will compete with the powerhouse brand of Cleveland Clinic Indian River.
Cleveland Clinic Indian River's ER is currently being run by Envision, a national contractor.
That may be up for review with new management in place. The hospital's new president, Dr. Greg Rosencrance, said Cleveland Clinic Florida is dispatching a team of emergency medicine specialists to its new Vero hospital to look at "opportunities," to use the business jargon for ways to improve operations, outcomes or profits.