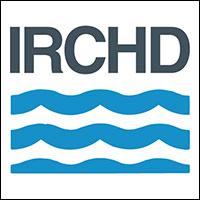 Answers sought for high infant mortality rate
STORY BY MICHELLE GENZ

The Indian River County Hospital District last week made a rare venture outside its mission to fund healthcare for the indigent, and voted to fund research into why babies die here at a rate higher than the rest of the state.
The District Board approved a $60,000 fetal and infant mortality review, the first such study in more than a decade, according to Miranda Hawker, who leads the state Health Department office in Indian River County.
"We've been talking about this for a couple of years," said district trustee Allen Jones, who since joining the board in late 2014 has made it his quest to improve the health of the county's babies and their mothers.
Jones is frustrated that what he called the "excellent" prenatal care the hospital district funds through the Partners in Women's Health program – care for some 600 women deemed medically indigent – has not brought down the rate of infant deaths, particularly in the black community.
Now, staff from the county's health department in collaboration with Healthy Start and other providers will comb through documents such as birth and death records, trying to pin down the reason a baby dies before its first birthday. Even more critically, teams will personally interview not only providers but the mothers and families of the infants who died.
"There hasn't been a study done in quite a while on the causes of infant mortality," hospital district trustee Allen Jones told the board last week. "Infant mortality persists at a high rate, somewhat higher than the state, and that's despite Partners clinic care, but we don't really know for sure why."
The review, part of a national movement to study the abysmal U.S. infant mortality rate, has two components. One will look at data and conduct interviews; the second aims to provide solutions by involving a community action team to address the issues found.
"The hospital district would be a key partner in this to help make that systemic change that would be recommended by the case review team," said Hawker at the hospital district board meeting Thursday.
The first phase of the study, gathering data and conducting interviews, is expected to be completed by October. The second phase of finding solutions would launch when the first phase wraps up.
Solutions can range from treating new mothers for post-partum depression to giving newborns a safe place to sleep in the hopes of preventing sudden infant death syndrome.
The two most common causes of infant mortality are preterm births and low birth weight, according to Andrea Berry, who directs the Healthy Start program locally. What causes those early births and smaller-than-normal newborns is a more complex question, particularly when race is added to the equation.
In Indian River County over the past decade, an estimated 100 babies died within a year of birth. In 2017, nine babies died out of 1,276 babies born, translating to a rate of 7.1 per thousand. Statewide, the rate was 6.1.
In the county's black communities, the tragedy occurs in disproportionately high numbers. In 2016, all five infants who died in the county were black, although only 202 black babies were born. That put the black infant mortality rate at a staggering 24.8 per thousand births. In 2012, the rate was even higher – 38.8 out of 1000 black babies born died as infants. The state's black infant mortality rate has for years stood at around 11 deaths per thousand.
In 2017, the county's black communities got a respite from their grief. None of the seven babies who died that year was black. But Hawker was pessimistic that 2017 marked the start of a trend "because of our past history."
Infant mortality rates reflect the number of babies who die before their first birthday per thousand live births. Florida compiles data in its birth registration system, including on the mother and father, as well as the pregnancy itself. The weight of the baby at birth is recorded as well as the gestational age. That data can be used to examine three common risk factors for infant mortality: low birth weight, preterm birth and whether the baby is small for its gestational age compared to other babies.
Those issues also reflect on a child's general health and development.
Prenatal care has been viewed as a linchpin in reducing infant mortality. Between 2015 and 2017, more than three-fourths of Indian River County pregnant women saw a provider in their first trimester. The statewide rate was only a fraction higher. Yet the county's neonatal death rate – babies who die within a month of birth – was 5.3 per thousand live births, considerably higher than the state's neonatal death rate of 4.2.
On the District Board, only trustee Michael Weiss took issue with the study's relevance. He said that along with a woefully small sampling to work from in a county of only 145,000 residents, the study could not adequately delve into the issue of black infant deaths. He cited studies showing that even affluent, educated black women were more likely to lose an infant, which he blamed on DNA.
Hawker responded that a newer theory existed: that physiologically toxic stress could be to blame for the nation's dismal black infant mortality rates.
That theory was examined at length last April by the New York Times, which pointed out that nationally, the black infant mortality rate is more than twice that for white infants. That high death rate for black babies is blamed for the U.S. ranking 32nd out of the 35 wealthiest nations in infant mortality.
"Education and income offer little protection," the Times reported. "A black woman with an advanced degree is more likely to lose her baby than a white woman with less than an eighth-grade education."
The local study could find components of that stress, including whether conditions such as high blood pressure play into mortality rates.
"Any information on types of illness or disease would be captured, [along with] any information on protective factors like breastfeeding, or factors that are not protective [such as smoking]," said Hawker, outlining the study's goals to the hospital district board.
In particular, she stressed the study's unique inclusion of in-person interviews in supplementing epidemiological data. "Infant mortality is very complex. It's very important be able to talk to those mothers, talk to those families, talk to those service providers ... because otherwise we don't have a hope to improve what's going on in our county."
"We wouldn't only learn about the medical history and the genetics that you're referring to but we would also learn about their practices at home, what is going on," said Cecilia Escorbore, director of services at Healthy Start. "When we learn those things, then we can make an intervention based on what practices are going on in their homes."