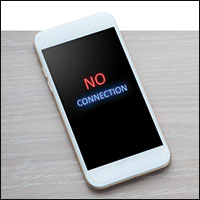 Damaged equipment blamed for Shores cell tower woes
STORY BY LISA ZAHNER

Indian River Shores residents who tried unsuccessfully to "reach out and touch" loved ones on Verizon phones from inside their homes this holiday season – instead of outside at the curb next to trash bins of discarded Christmas wrap and turkey carcasses – will bemoan the latest snag in the long-running saga of the town's new cell tower.
The Verizon transmission equipment needed to boost signal on the barrier island arrived at the contractor's office, but it had to be sent back, according to Curt Jones, president of Datapath Towers, the Shores' partner on the cell tower project.
"The equipment designated for this site was damaged in transit and they had to decline acceptance. Meanwhile, Verizon is reordering the equipment and working on a new delivery date," Jones said last week.
Jones said he does not believe the replacement equipment needs to be custom-fabricated for the Shores tower, so hopefully the setback should only mean weeks more of waiting, not months, for Verizon customers.
"The antennas may have a longer lead time but I wouldn't be able to guess right now," Smith said, adding that some issues having to do with insurance and the delivery carrier could cause complications in sorting out when, where and how the equipment got damaged and getting the replacement covered. "Hope it doesn't take more than three to four weeks."
But there's one more unknown factor in the mix, Smith said, a change in key personnel on the project. "We also heard Verizon's changed their construction site manager as the previous one took the early retirement offer, so he has to get up to speed as well," he said.
On the bright side, Jones did have some good news to report. "In any event, the site work requiring concrete and digging is complete and the platform is in," he said. Verizon is also already making lease payments to the town while they get it together on the technical end.
AT&T customers have enjoyed improved service from the tower since mid-September, though some remain disappointed that the signal isn't stronger.  But many local residents, plus the town's public safety department, rely upon Verizon.