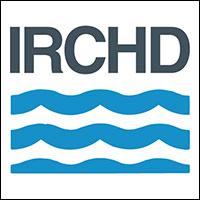 Hospital district shifts focus to 'population health' as it seeks to upgrade Gifford clinic
STORY BY MICHELLE GENZ

Two proposals for expanding services at the Gifford Health Center are on hold until January after the Hospital District discovered that competing cost projections provided by the county's Health Department and Treasure Coast Community Health Center were based on different patient-visit numbers.
Those numbers – estimates of total patient visits – are the basis for calculating the cost of delivering health services to county residents. With the two bidders using significantly different numbers, it was impossible to compare the proposals they presented last month, Hospital District Treasurer Allen Jones told the board last week.
Jones proposed scheduling a special meeting after the numbers are corrected to go over the proposals, with the hope of giving the go-ahead to one of the two organizations by mid-to-late January.
The snag hasn't stopped the Hospital District from contemplating how the Gifford expansion dovetails with its newly focused mission of working to address underlying causes of ill health in the county.
Those causes, including limited access to medical care and behaviors like smoking and overeating, are increasingly being dealt with under a discipline known as population health. Last week, the Hospital District board heard strategic planning consultant Michael Felix brief them on the evolution of this concept, which is driving a global trend in healthcare.
"It focuses on inter-related factors [known as health status indicators] that influence the health of a population. It's both about health factors and the system itself – that's really the difference in population health.
"It's not just about a hospital, or the people who provide the services. It's also the human services providers and the philanthropic and faith communities. It's really putting together these broad-based public-private strategies that allow people to play an appropriate role in the health process."
With Cleveland Clinic this week taking over the hospital the district originally was created to run, the health of every resident of Indian River County – not just patients at the hospital – has become the clear priority of the Hospital District board, which recently debated changing its name to Indian River County Health District.
At what was its final Chairman's meeting of the year in December, the Hospital District's elected trustees heard the broadest view yet of where the county's overall health measures stand, and where the board's evolving mission lies – squarely within the parameters of population health.
The Hospital District will eventually be relieved of the burden of reimbursing the hospital for care of the county's medically indigent patients, its main function up till now. Cleveland Clinic has committed to absorbing those costs within three years.  That will free up for other uses some $7 million a year in tax revenue currently expended by the district.
And that wasn't the only good news for the district as it mulls its post-Cleveland Clinic takeover role in the community. As it turns out, the hospital is now led by a population health expert: Dr. Greg Rosencrance, newly named president of what is now Cleveland Clinic Indian River.
He previously ran Cleveland Clinic's Medicine Institute in Cleveland, a system-wide division includes internal and family medicine, preventative medicine, geriatric medicine and hospital medicine. The Medicine Institute also claims to be a "laboratory for innovation around the care delivery model," according to its website, and is charged with leading the Cleveland Clinic health system in the transition to population health management in line with health care reforms.
Population health management evolved from insurance company programs intended to reduce insurance payments to healthcare providers.
Insurance companies used data from claims to identify high-risk people in group plans and then alerted employers who created incentives to get those people to quit smoking, to exercise and to lose weight. If successful, the employers were charged lower premiums. Those methods eventually maxed out in terms of effectiveness, and slowly, care management by insurers shifted to population health management by providers.
Today, the areas covered by the term population health mirror the concerns of public health. Longer, heathier lives depend not only on medical care but conscious choices by individuals and institutions.
Unlike many European countries which apply public health principals to managing chronic disease, the U.S. relies on doctors' visits. Yet, according to Health Catalyst, clinical care accounts for only a fifth of the factors that determine health – with the other factors ranging from behaviors like smoking and sex, to environmental factors like clean air and water, to cultural determinants like income and education.
All that is beginning to change.
Population health management now goes beyond providers to include schools, churches, parks departments, planning and zoning departments, and code enforcement agencies, grocery store chains and restaurants, even law enforcement.
Gifford Health Center is not the only Hospital District project that falls under population health; the district's post-Parkland school violence prevention initiative to increase mental health services in Indian River County schools would be considered population health management. So would many of the services offered by the pre- and post-natal care organization Healthy Start.
Healthy Start, which is run through the Health Department at the Gifford Health Center, collaborates with the Partners in Women's Health program at Cleveland Clinic Indian River. Both receive district funds and both were credited for falling prenatal mortality rates in the latest bi-annual Community Health Needs Assessment.
Two years ago, what was then Indian River Medical Center began a screening program for lung cancer after a collaborative research effort known as the Community Health Needs Assessment discovered an unusually high rate of lung cancer in the county – accounting for 30 percent of all cancer deaths.
Last week, the needs assessment showed a decline in the lung cancer death rate, from 140 per 100,000 in 2016 to 123 last year. Earlier detection may have played a role in that, said Jennifer Frederick, program liaison for the Hospital District, who presented the community's updated numbers to the board.
Another statistic generated by the assessment pointed to positive impact from a hospital effort: Stroke mortality rates from 2014 to 2016 were lower than the state and the U.S. rates, at 29.1 per 100,000. Indian River Medical Center has had a Joint Commission-accredited Primary Stroke Center since 2007, and with the recent addition of a team of interventional neurologists, the hospital hopes to become accredited as a Comprehensive Stroke Center, a rare honor for a small community hospital.
"The hospital's going to run with this one, obviously," said Rick Van Lith, Cleveland Clinic Indian River's vice-president of strategic planning. "And it won't just be around interventional clot-removal available around the clock. It'll be [assessing] risk factors and healthy living and seeking care immediately – a three-point emphasis. We're just starting with this."
Another bit of data caught the hospital's eye: the high rate of skin cancer, which is more than double the statewide rate, according to Van Lith.
"Fortunately, we've got Dr. Jim Grichnik, he's an expert in early diagnosis and skin cancer. This is going to turn into something like the lung cancer issue where it's not about the procedure, it's about making sure you don't have a problem. And we've got a lot of work to do with that. We're lucky to have him on board."
As part of the assessment exercise, an advisory team of local healthcare agency leaders generated a prioritization list. At the top: access to healthcare. Now, the Visiting Nurse Association is slated to lead the effort to improve access and has already presented an ambitious plan to reach out to medically underserved neighborhoods with its mobile unit.
The district funded a trial run of the VNA program with an expectation that data will show whether it is worth funding further. Among its first forays into the community is a Saturday stop at Gifford Health Center, where its nurse practitioner can provide primary care to patients who work during the center's weekday hours.
Also on the priorities list: healthy eating and exercise. The county's Health Department will be leading an effort to improve nutrition and increase physical activity in the hopes of slimming down county residents, more than 60 percent of whom are overweight.