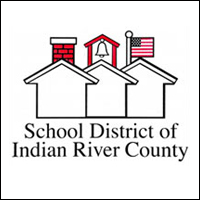 School district finances are in better shape than expected; 30 teachers to retain jobs
STORY BY FEDERICO MARTINEZ

Thirty teachers facing possible layoffs will retain their jobs for the 2019-20 school year after a relieved School Board learned during a recent budget workshop that the school district is in much better financial shape than expected.
Since arriving in Indian River County, Interim Superintendent Susan Moxley and two associates have pored over the district's finances, trying to sort out confusion that developed during a year-long period when the schools had no chief financial officer.
After hearing from Moxley, the School Board now expects to end the current school year with an $8.5 million surplus in the district's general fund. School administrators are projecting a $9.3 million surplus for the 2019-20 school year.
Without a CFO, administrators were not sure how much money the district had, and the School Board had feared it would be facing a budget deficit.
"I'm very happy to learn that our budget is stable," Board Chairman Laura Zorc said. "It's a relief. Before it was constant guessing and it was impossible to get anything done because we had no idea how much money we had to work with.
"This will allow us to go into contract negotiations with confidence and begin budgeting for the 2019-20 school year."
In early June, Moxley hired financial consultant Tim Bargeron to assist her and Kim Copeman, school district director of finance, in sifting through the district's various funds and budgets.
Bargeron, who is being paid $110 per hour as a consultant, currently works as assistant superintendent for business operations for Galveston Independent School District in Texas. He previously served as Chief Financial Officer for St. Lucie County School District.
As they sorted out the school district's books, the trio discovered $1.5 million sitting in a fund district official had lost track of and did not know about.
"We're happy," Moxley said. "We're anticipating a healthy fund balance. Right now, we don't anticipate any budget cuts."
The district still faces some difficult financial decisions, Bargeron told the board. The district's 2019-20 school year began July 1 and classes resume Aug. 12, but the district will not receive any property tax revenue until late mid-November.
That creates a dilemma, because without that tax revenue, the district will not have the estimated $7.4 million needed to pay employee salaries and other bills between July and November, Bargeron said.
Moxley and Bargeron are recommending that the board give the district approval to seek a Tax Anticipation Note. Tax Anticipation Notes are basically low-interest loans that must be repaid when tax revenues arrive, and the district has used them in prior years.