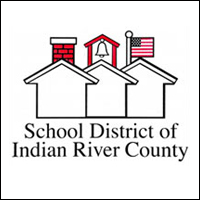 School district wasted $750K on deseg fight
STORY BY FEDERICO MARTINEZ

During the past three years, the school district under Superintendent Mark Rendell wasted three quarters of a million dollars on a failed attempt to get Indian River County out from under a federal court desegregation order that has been in effect in various forms since the 1960s.
The money went to Husch Blackwell, a national law firm that specializes in protecting businesses facing federal litigation, where partner John Borkowski charged the school district what he characterized as "a discounted hourly rate of $540."
The spending spree began in 2015 after Rendell was hired as school superintendent. Facing questions from the School Board about his plans for dealing with the long-running federal order, Rendell hired Husch Blackwell for $150,000 to conduct a study of the district's past and future desegregation status with the aim of convincing the court the district was in compliance.
On the advice of Husch Blackwell, the board kept the report's findings secret while continuing to pay the firm additional legal fees for three years, sometimes at a rapid clip, according to invoices obtained by Vero Beach 32963. 
For example, in 2017 the school district paid Husch Blackwell $12,315 in February, $15,310 in March, $10,840 in April, $19,647 in June, $15,931 in July, $34,855 in August, $28,013 in September, and $22,788 in October, for a total of almost $160,000 during that 9-month period.
The spigot stayed on throughout 2018, with the district shelling out more than $140,000 between March and August, at the same time as it was failing to negotiate a new contract with teachers because it did not know if it could afford to give them a raise.
All told, the district paid the law firm a total of $600,841 in fees over three years to come up with arguments supporting the idea that federal oversight should be lifted, in addition to the initial $150,000.
During the same period, the NAACP, one of the plaintiffs in the lawsuit that led to the federal order, complained bitterly that the district was doing little to actually comply with the court order, which required the district to hire more black teachers and close the achievement gap between black and white students.
Instead, the NAACP said the district was focused mainly on its expensive legal fight to have the order lifted.
"Our relationship quickly became contentious after Husch Blackwell was hired," said Tony Brown, president of the NAACP chapter in Indian River County. "The whole group of them – the Blackwell Group, D'Agresta and Rendell – kept trying to intimidate and provoke me and Dr. [Jacqueline] Warrior.
Warrior is the local NAACP's education chairperson. Susan D'Agresta is the board's outside lawyer, who was paid at least $836,000 for her services during the same three-year period, according to a copy of D'Agresta's contract with the district.
"They wanted us to walk away from this fight, but we wouldn't," Brown said.
Instead, the NAACP took the school district to federal court, and after a protracted battle, both sides reached a partial agreement to form an "Equity Committee."
The committee, which includes three school district representatives and two NAACP representatives, is charged with overseeing the district's efforts to improve facilities, promote more African-American administrators and hire non-instructional staff.
The School Board is required to file regular reports to the court showing evidence that improvements are being made, but current board members admit no reports have been filed since the agreement was signed nearly a year ago.
That situation is about to change, however, along with the district's overall attitude toward the desegregation order, according to its new leader.
Interim District Superintendent Susan Moxley, who was hired in May after the current School Board declined to extend Rendell's contract and he resigned, has made complying with the five-decade desegregation order a top priority.
Moxley and the board have said the school district will file a progress report in September, the next court-mandated deadline. The promised action is part of what Moxley and the School Board vow is a new era of transparency and commitment to fairness in the school district.
The School Board recently voted unanimously to approve a program that will allow students from low-income households to take SAT college entrance exams at no cost in the fall. Many of the students that qualify for the program are African American.
Board member Jacqueline Rosario wants to do more, pointing out that the district also needs programs that prepare students to do well on the SAT, not just provide an opportunity to take the test.
"We need to be more strategic in how we go about closing the achievement gap for black students," Rosario said during a June 21 budget workshop. "I personally don't feel we're really doing enough."
Board member Mara Schiff argued at the June 21 meeting that the district must invest in better strategies to recruit and retain more African-American administrators and teachers.
Moxley says she has already directed department administrators to develop strategies for increasing equality that she can take to the School Board for approval. This won't be a hollow effort with no follow through, Moxley has said.
Board Chairman Laura Zorc said previously that wasn't the case. For example, during the past three years the district has annually budgeted $30,000 to recruit more African-American employees, but has little to show for it, Zorc said.
More disconcerting, Rendell and his staff ignored repeated School Board requests to see documents showing how the money was spent.
"That was always a problem with Dr. Rendell," Zorc said. "He always refused or dragged his feet when the board asked to see documents so that he couldn't be held accountable."
"It's important to me to make sure all students have equal opportunities to succeed," said Moxley, explaining why she is abandoning the district's longtime efforts to fight the desegregation order. "It's important, and a priority of mine that we comply and move forward."
During the past month, Moxley has also reversed several personnel decisions made by Rendell that included trying to fire or demote African-American administrators, teachers and other employees, sometimes attempting to replace them with white employees who worked for him in other districts.
"I had my doubts when Moxley was hired," Brown said. "[But] the lady is making me think she's real. I have guarded optimism. I think we needed to get Rendell out of the way before we could make any progress."
Rendell, who resigned under pressure on May 24, could not be reached for comment. He is currently principal at Cocoa Beach Junior/Senior High School in Brevard County.