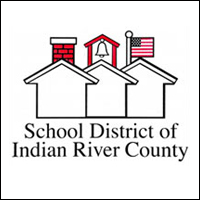 Schools spend $10 million to beef up security
STORY BY FEDERICO MARTINEZ

The school district is spending more than $10 million on security this summer, with much of the money going to complete installation of single-entry security fences around 19 school campuses in the county.
The new fencing, which will make it easier to prevent intrusion and monitor who enters school grounds, will be in place by the time school resumes on Aug. 12, Jon Teske, assistant superintendent of operations, said during a recent School Board meeting.
Fencing has already been completed at more than half of the county's schools.
"After the Marjory Stoneman Douglas school shooting last year, the board decided to put all other capital projects on hold and make school security our priority," said Board Chairman Laura Zorc. "The fencing is only one of many security improvements we've added during the past three years."
In addition to the new security fencing, the school district is spending hundreds of thousands of dollars this summer to install keyless door pads in all buildings, Teske said. Employees will be provided with cards they will swipe to gain entry, creating a record of who enters and when.
The district is also installing security cameras on school campuses this summer and replacing old public announcement speaker systems at some schools. School administrators did not provide cost estimates for these projects.
During 2018-19 school year, the district began a policy of having law enforcement officers at each campus during regular school hours, which cost the school district about $500,000, Zorc said.
The Indian River County Sheriff's Office, Vero Beach City police and Sebastian police departments provide the officers and bear part of the expense of the service.
The district will continue having onsite officers during the upcoming 2019-20 school year.
The district has also spent at least $2 million hiring mental health counselors, replacing aging phone systems and installing new fire alarm systems at school buildings, Zorc and Teske said.