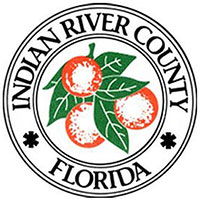 County passes ban on pet store sale of dogs bred at 'puppy mills'
STORY BY NICOLE RODRIGUEZ

It's now illegal for pet stores in the county to sell dogs and cats bred at "puppy mills" and "kitten factories."
The Indian River County Commission at its June 18 meeting unanimously approved an ordinance banning pet stores from selling cats and dogs born at inhumane high-volume breeding facilities that churn out pets for profit.
The new law permits the sale of cats and dogs from nonprofit rescue organizations, animal shelters or the Humane Society of Vero Beach & Indian River County. The ordinance also allows for the sale of such pets from family and hobby breeders, according to county documents.
Family breeders, as defined by the county, refrain from regular breeding and infrequently sell or give away kitten and puppy litters to friends or family. Hobby breeders are categorized by breeding a specific breed of dog roughly once a year and selling the puppies using the Internet or social media.
"I don't believe we're going to put an end to this, but if each jurisdiction does this, then perhaps, maybe those large factories and mills ... will be eliminated eventually," Commissioner Joseph Flescher said.
Animal advocates celebrated the ban after its passage.
"For every puppy that is ordered for sale in a community, another litter is bred in a puppy mill that will be transported. The conditions are inhumane and many of the animals are just mass produced. There's very little attention given to the care and wellbeing of the animals," said Ilka Daniel, director of animal protective services for the Humane Society of Vero Beach & Indian River County. "So these animals will not be suffering at least in Indian River County and we thank our commissioners for coming forward with this, because it's an amazing step forward."
The move follows in the footsteps of Brevard and Sarasota counties, which have enacted similar bans.
Indian River County officials foresee no lawsuits stemming from the new ban – which is effective immediately – since no retailers currently sell cats and dogs in the jurisdiction.
The city of Vero Beach currently has no ban on dog and cat sales, but also has no traditional pet stores in its jurisdiction. Pet Supermarket sells rescue dogs and cats, and several stores sell other animals and pet supplies. Vero Beach City Manager Monte Falls is currently gauging the City Council to see if there's interest in implementing a ban like the county's, said Jason Jeffries, the city's planning and development director.