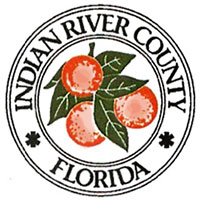 Property values up substantially last year, but tourism revenue declined 2 percent
STORY BY NICOLE RODRIGUEZ

Indian River County got both good and bad economic news last week as officials announced property values are up for the fifth year in a row, rising $1.4 billion countywide, while tourism revenue dipped slightly for the first time in years, mainly due to nature acting up and causing problems.
Tourism tax revenue in the county dropped 2 percent this fiscal year compared to the prior year, according to the Indian River County Chamber of Commerce.
Chamber representatives attribute the decline to a much-publicized blue-green algae bloom that contaminated the lagoon south of Vero last year, an unprecedented red tide outbreak along the Gulf Coast and in Vero Beach itself, and Hurricane Michael, a Category 5 storm that slammed Florida's panhandle, ravaging Mexico Beach in October 2018.
"A lot of people don't understand Florida geography, so when they hear about a hurricane or red tide, they think it's all over the entire state, so they stay away," Allison McNeal, director of tourism for the chamber, said at the organization's 11th annual tourism luncheon at Costa d'Este Beach Resort & Spa.
"A lot of our competing destinations . . . are also down, so this isn't happening just here," she added. "We had red tide and Hurricane Michael, so a lot of people cancelled their plans to come to Florida."
"It shows that tourism is inherently sensitive, and it reacts to a lot to other things going on in the world or the economy, so you see these types of fluctuations," Indian River County Commissioner Susan Adams said.
Despite the dip, local officials are optimistic that Indian River County's weather, beaches, lifestyle and attractions will cause tourism to rebound and continue the general upward trajectory it has been on since the end of the recession.
Tourism contributes roughly $26.7 million to the county's tax base, according to Peter Paugh, the chamber's board chairman.
"Those tax dollars help us pay for roads, schools, public safety, environmental programs and much more," Paugh said. "Visitors keep our local businesses booming by spending $596 million a year in our county."
As part of its effort to attract visitors, the chamber last year ran commercials on 150 theater screens in Atlanta and 192 screens within 20 miles of Newark to promote non-stop flights to Vero Beach, said Sophie Bentham Wood, a member of the chamber's board of directors. Print ads reached over 3 million people, while temperature-triggered mobile ads delivered news to the handheld devices of freezing New Yorkers when temperatures up north dipped below 30 degrees, alerting them it was sunny and 72 degrees in Indian River County, Wood said.
The unwelcome dip in tourism tax revenue came one day after Property Appraiser Wesley Davis released preliminary data showing that property values in the county increased by approximately $1.4 billion, year over year.
"Indian River County property values have increased steadily over the past several years," Davis said in a statement. "I am pleased that the county continues to progress and prosper. This is paradise and everyone knows it. It shows in these increasing values."
Area property appraisers release estimates of local taxable values by June 1 each year, giving governments a working number on which to base their budgets for the coming year.
Municipalities within the county also showed gains. The city of Vero Beach saw an estimated 3.6 percent jump in property value from last year, while preliminary data in Sebastian indicated a 7-percent
increase. Indian River Shores property values swelled the most, rising approximately 4.7 percent to $3.3 billion, county officials said, while the town of Orchid experienced a 2.2-percent year-over-year increase.