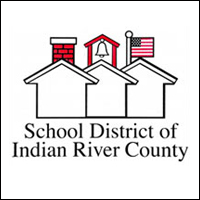 Teacher contract negotiations go to mandatory mediation
STORY BY FEDERICO MARTINEZ

After 15 months of futile contract negotiations, School District officials and the union that represents the county's 1,100 teachers were scheduled to plead their cases on June 26 before Ninth Judicial Circuit Court Judge Tom Young, who will make contract recommendations.
If either side rejects any of Young's recommendations, the School Board would then have the final say about contract details.
The main reason the matter is ending up in mandatory mediation in front of a judge is that the school district has lost track of its finances, and does not know how much money it has available to offer teachers, according to multiple sources.
The school district has been operating without a chief financial officer for almost a year, and during the past 15 months the district's team has canceled 11 negotiating sessions, changed lead negotiators four times, made no contract proposals, and failed to respond to five proposals put forth by the union.
"The problem isn't that the district is having financial problems," said Liz Cannon, president of the teachers union. "It's that they don't know what they have financially. We understand the district is having organizational problems. I feel for the district, I really do. But they need to do what they need to do.
"They are required to bargain in good faith, which they haven't done in some time."
In January, Cannon called for the intervention of a special magistrate because union leaders felt the district was making no serious effort to negotiate.
Michelle Olk, who was hired two months ago as the district's director of labor relations, is the latest lead negotiator. During a brief May negotiating session, Olk repeatedly told union leaders that she could not discuss any issue dealing with finances, including potential wage increases or insurance costs, until the School Board gives the OK.
"We're not prepared to talk about financial issues yet," Olk said. "We're still waiting for our board to address budgeting."
The district's teachers received a three-year contract in 2015, which included a 2 percent pay increase per year, which translated to about a $900 per year raise, for a total of $2,700 over three years, Cannon said. But that raise was offset by a 30 percent increase in insurance premiums and an extra half-hour added to the teacher's workday – for a total of 98 more hours of worktime per year.
"It really bothered me that ... [former Superintendent Mark Rendell] frequently went around for three years telling everybody we had been given a 2 percent pay raise," Cannon said. "The truth is we lost more money than we received from the deal."
Interim Superintendent Susan Moxley, who took over after Rendell resigned May 26, said she hasn't been involved with negotiations. But she has been working closely with the business office to straighten out the district's finances. She expressed optimism that negotiations will be more fruitful moving forward.