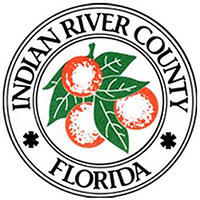 County government services coming soon to new office in Central Beach
STORY BY RAY MCNULTY

Island residents soon could have a shorter trip – and not have to cross bridges to the mainland – to register motor vehicles, get marriage licenses, question property taxes, apply for passports, pay traffic tickets and file for homestead exemptions.
County officials are in negotiations to rent office space in a building on Cardinal Drive, where they plan to open a satellite facility for the Tax Collector, Property Appraiser and Clerk of the Circuit Court.
Carole Jean Jordan, the county's tax collector and the driving force behind the project, said she's hoping to have a lease in hand next month and open the beachside branch no later than May.
"There's no lease yet, but we're getting closer," Jordan said last week. "Once we have one, there's still a lot of work to do, because the offices will need to be wired to connect our computers to our networks.
"But I'm excited," she added. "I've been talking about this for several years, but it was only in the last 60 days that things got serious and we were able to look for a place that works for everybody."
Jordan would not disclose the exact location of the building until the deal is done, saying only that it's near the south end of Cardinal Drive. Although she's confident the parties can reach an agreement, she said she would find another site if the negotiations break down.
"If this doesn't work out – and I believe it will – we'll keep looking," Jordan said. "It's all about customer service. Why should island residents have to come all the way across the bridge?"
The Tax Collector's Office will be the primary tenant, occupy most of the space and pay half the rent, Jordan said, with the Property Appraiser and Court Clerk offices sharing the other half.
She said the planned island branch will provide the same services as the Tax Collector's three offices on the mainland – except for driver's-license testing, renewals and replacements.
Jordan said she plans to assign three staffers to the beachside branch, while Property Appraiser Wesley Davis said he expects to have two. Court Clerk Jeff Smith said he'll send one clerk to the island, but probably not until October.
"I don't have the extra staff right now," Smith said. "I don't anticipate any problems in getting the funding to add someone, but I probably won't be able to do so until Oct. 1.
"If I can get someone over there earlier, I will, because I'm looking forward to providing this convenience," he added. "If you live on the island, this will be a lot easier than going downtown to the courthouse, where you park in the garage and have to go through a security check.
"Over at the island branch, you just park and walk in."
According to Jordan, the planned island location offers plenty of convenient parking – something she said was a factor in her decision to choose that building.
"We didn't want to be on Ocean Drive," she said. "Not only is it very busy, but we wanted to make sure parking wasn't a problem."
Davis, who was appointed by former Gov. Rick Scott in January after longtime property appraiser David Nolte died in November, said he fully embraced Jordan's efforts to add a combined branch office on the island.
The former county commission chairman said the beachside location will make it easier for island residents applying for homestead exemptions and taxpayers who have questions about their Truth-in-Millage (TRIM) notices, which identify the governmental entities that levied taxes and the amounts owed to each.
"We all agree that we need a presence on the island, and I'm fully committed to going in on this with Carole Jean and Jeff," Davis said. "I'm sure the people who live over there will welcome the convenience."
Smith praised Jordan for taking the lead and welcomed Davis' willingness to jump aboard, saying, "It's great that we're all working together for the public good."
Jordan said Supervisor of Elections Leslie Swan is welcome to assign a staffer to the island branch. Davis said he's hoping Indian River County Utilities will provide a way for island customers to pay their bills there.