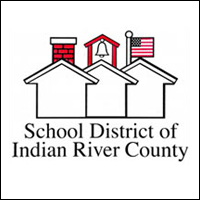 Interim school superintendent pick seen near
STORY BY FEDERICO MARTINEZ

The School Board is on a fast-track to hire an interim superintendent, hoping to pick one by May 14 to replace Superintendent Mark Rendell, who will step down May 24.
"Ideally, we would like to have the interim begin working Monday, May 20 so that they will have a week to work with Dr. Rendell and become familiar with the job," Board Chairman Laura Zorc said during a special board meeting on May 1.
The board agreed to seek applications from May 1 to May 8. It will then meet publicly from 9 a.m. to 11:30 a.m., this Friday, May 10, to review resumes and decide which candidates board members want to interview.
Finalist interviews, also open to the public, will be held 8 a.m. to 11:30 a.m., Monday, May 13. A special business meeting will be held that afternoon from 1 p.m. to 3 p.m. so that the board can decide which candidate it wants to hire and begin contract negotiations.
The board is expected to approve the interim superintendent's contract during its regular May 14 business meeting. The interim superintendent would be paid at the same current annual rate, $163,000, as Rendell, but would not receive any other benefits, said Andrea Messina, executive director of the Florida School Board Association, which is coordinating the interim hiring.
Messina explained to the board during its May 1 meeting that by law, the district must have an acting superintendent in place by May 25. She encouraged board members to stay focused and put aside any personal or political differences to stay on schedule.
"This is an aggressive, but doable timeline," Messina reassured the board.
Several board members wanted to begin discussing the search for a permanent superintendent, but Messina discouraged that idea. She suggested the board hire an interim superintendent for six to 12 months.
"The board needs to shore up some things before you search for a superintendent," Messina said. "I've seen some of your meetings, read the stories and noticed there are some real problems.
"The first thing a new superintendent asks when applying for a job, is, 'Do I have a cohesive board that will support me?' and 'What is the current state of the district?'
"You need to stabilize things before you ask someone to come here. An interim superintendent can help you address budgeting issues, curriculum changes, the summer hiring process and contract negotiations."