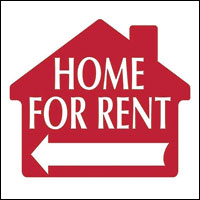 Island rental prices soar on high demand, low inventory
STORY BY DEBBIE CARSON

It's getting harder and more expensive to rent a home on the barrier island, according to real estate agents who focus on matching potential lessees with available properties.
The market is tightening for a several reasons, the agents said. Some seasonal residents are staying in Vero longer instead of heading back north right after Easter, while others – often aging Baby Boomers – are deciding now's the time to make the island their permanent home, which removes their houses from the rental pool.
At the same time, an influx of Cleveland Clinic doctors and other hospital employees relocating to Vero are seeking island rentals while they house hunt, and rental rates are rising.
Craig Parham, a Berkshire Hathaway Home Services agent specializing in rentals, said he's seeing property owners decide to retire permanently to their island homes, effectively taking their rental off the market.
And those who continue to rent out their homes when they go north are increasing the rates he said, especially when old tenants move out and new ones move in.
Angela Waldrop, an agent with Dale Sorensen Real Estate, agrees that new lessees often see a sharp increase in rent compared to what prior renters paid as owners take advantage of the good economy and tight rental market on the island.
Waldrop said many owners are increasing rates to account for the higher cost of living – not solely because there are more renters than units. Rising property values and taxes are other factors pushing rental rates higher.
She's seen monthly rental rates increase by about $1,000 over the past several years, bringing an average island rental's annual rate to between $3,000 and $5,000 per month. The range is based on the type of home and its location on the island.
Waldrop said "significantly fewer" new annual leases are being struck these days.
Rental broker Al Benkert of Vero Beach Real Estate told Vero Beach 32963 that he's seen high-end seasonal housing rentals increase by $2,000 just over last year. Seasonal units he handles that previously were $10,000 per month are now going for $12,000 a month.
"Prices have gone up significantly on seasonal" units, he said.
Benkert said the rental market – tight as it is – has been very busy. He's getting more requests for long-term rentals for oceanfront condos during the off-season, even as condo rental rates rise along with single-family home rates.
Furnished houses, too, are in high demand, according to Benkert, especially by those relocating to the area for work.
Rates aren't going up just because new people are moving in, though, Benkert said. Longtime seasonal renters and homeowners are staying longer. He said people are figuring out that their housing costs are lower here and the weather is better, even in the summer, when temperatures in midwestern and mid-Atlantic states are often higher than they are in Vero. "It's really a no-brainer," he said.
Twenty-year real estate veteran Barbara Foster of Elmdale Management agreed there is a shortage of rental units and that rates are going up, but said rental homes are still reasonably priced.
Generally, the rental rates she's dealing with are increasing between 5 and 10 percent this season. An annual lease for a three-bedroom, two-bath rental on the ocean side of A1A is now running, on average, $3,500 a month, Foster said, while the same house would command a seasonal rental rate of $6,000.
Another challenge facing potential island renters is the lack of pet-friendly accommodations, according to Shawna Clark, broker for Beach and Beyond Rentals. More people are visiting the area for longer and want to bring their pets with them, she explained. But there are only a handful of condo communities that allow pets, and few house owners are willing to rent to those with animals.
"We definitely need more" pet-friendly rentals, Clark said, adding that she often encourages her homeowners to consider allowing pets, especially when their flooring is tile, not carpet. "I have a wait-list of people with pets."