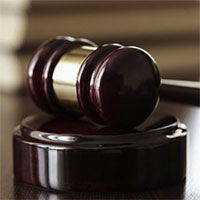 Polish-American Club files $1 million suit in aftermath of coup
STORY BY FEDERICO MARTINEZ

The Polish-American Social Club of Vero Beach has filed a $1 million lawsuit against three West Palm Beach attorneys, alleging that the attorneys directed a coup by a handful of rogue members who took over the club and its property for several years.
Attorneys named in the lawsuit, which was filed April 4 in the 19th Judicial Circuit Court of Florida, include Lynne Hampton, Jay Fleisher and Scott W. Zappolo. The attorneys could not be reached for comment.
"These three attorneys directed the efforts to take over the club," said Bill Summers, a club supporter who helped the original members regain control of the club following a 4-year court battle. "It was an expensive legal fight that cost more than $300,000."
The lawsuit alleges that Hampton and Fleisher "breached their legal duty to plaintiff by devising a plan to take all of the club's assets and transfer them to another corporation for no consideration and which culminated in the loss of those assets."
The attorneys' actions prevented the Polish-American Social Club from operating, costing it hundreds of thousands of dollars in potential revenue from fundraising activities and other events, Summers said, and the lawsuit also seeks compensation for those losses.
Members of the Polish-American Social Club filed their first civil complaint in October 2015, after the organization's board of directors abruptly formed a new corporation – the Vero Beach Social Club. It then transferred the Polish-American Social Club's assets to the new nonprofit and dissolved the original corporation – all without a vote by club members.
Attorneys for the Polish faction argued this was unfair – that while the club's bylaws left routine  financial and business affairs to the board, major decisions were "subject to the approval of regular membership."
Circuit Judge Paul Kanarek in February 2018 ruled that the actions by the insurgent board of directors that dissolved the old club and transferred its assets to the new Vero Beach Social Club violated the original club's articles of incorporation.
In a ruling issued Jan. 22, Circuit Judge Janet Croom echoed Kanarek's decision and ordered the Vero Beach Social Club to vacate the club building.
Croom also invalidated all legal documents related to the takeover, including deeds and bills of sale.
Ron Roz, who was elected the club's new president on Sunday, said the Polish-American Club is back in operation at its reclaimed facility at 7500 U.S. 1, and has several upcoming events planned.