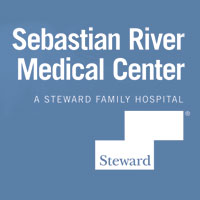 Safety grade of Sebastian River hospital soars
STORY BY MICHELLE GENZ

Two years after it was acquired by Steward Health, Sebastian River Medical Center is celebrating something of a medical miracle: It has turned around a disastrous safety score in just one year, going from an F to an A in the Washington-based Leapfrog Group's Hospital Safety Grade.
That F grade from Leapfrog was a tough pill to swallow last spring when the hospital's new owners, Steward Health, had to suffer for mistakes occurring mostly on the watch of the prior owner, Community Health Systems. Steward took over in April 2017, but it is only now seeing significant amounts of data from a timeframe under its management.
Florida's hospitals generally fared better in the much-watched Leapfrog ratings this spring, pushing the state up two spots to 17th in the nation.
Leapfrog analyzed 2,600 hospitals nationwide; 32 percent got an A rating. Nationwide, less than 1 percent of 2,600 hospitals were assigned an F. A year ago, Sebastian River was one of only two in Florida receiving an F.
The turnaround from F to A is unique in the nation, according to Steward.
"I just found out from Leapfrog that Sebastian River Medical Center is the only hospital in the country to go from an F to an A in 2018-2019," said regional marketing director Trish Hrina.
The A grade from Leapfrog, a nonprofit consumer rating organization, contrasts with the two-star rating out of a possible five Sebastian River earned from a government agency, the Centers for Medicare and Medicaid Services. Leapfrog bases its letter grade on CMS data and to a lesser degree, a voluntary survey from hospitals.
"I would expect you will see some improvement in CMS ratings this year," said Steward Health's chief medical officer, Dr. Joseph Weinstein. "CMS and Leapfrog use separate metrics. Leapfrog is looking at process and safety. But CMS includes mortality and readmissions."
Sebastian River CEO Kyle Sanders attributed improved patient experience scores to changes in the hospital's emergency room. Steward recently installed a new emergency department director and a renovation to the entrance has positioned a triage nurse as the first person the patient sees.
"The emergency room is still the front door for many, many of our patients, and it's the start of many of these processes and many of the outcomes," Sanders said. "And if we don't start there, we're never going to be able to get those numbers [we want]."
Sanders says the biggest change is yet to come: the $65 million patient tower currently under construction. "We expect a certificate of occupancy by the end of the year, and by middle of February we'll be ready to occupy it."
Sanders also expressed pride in Sebastian River's skilled nursing facility, which earned a perfect score on the recently released CMS Nursing Home Compare site, five stars out of five, up from three stars last year. "It's a great, great service that we provide when our patients need a little bit longer stay," he said.
Weinstein credits the hospital's new electronic health records system with improving safety scores. That new system was fully implemented by June 2018. It includes a computerized check on the correct ordering of medications. And nurses administering medicines can verify that the barcode on the medication matches the barcode on the patient's wristband.
The report card comes as Cleveland Clinic management settles in at its newly acquired hospital 14 miles south of SRMC, having taken over Indian River Medical Center in January.
Cleveland Clinic can claim no credit – or blame – for Indian River's B grade in last week's Leapfrog release, which is based on data from before the change in management. Indian River has drifted between B's and C's for the last six grading periods, apart from one A in spring 2017. It earned two stars from CMS in the government's most recent ranking, same as Sebastian River.
Being part of the world-renowned hospital system is no guarantee of good grades. Cleveland Clinic Weston, now the flagship of the newly enlarged Florida system, got a C safety score from Leapfrog – and only one star from CMS. The three Martin Health hospitals which joined at the same time as Indian River got two B's from Leapfrog, for Martin North and Tradition hospitals, and a C for its Martin South hospital,
The trauma center in the region, Lawnwood Medical Center, owned by HCA, slipped to a B Leapfrog score from last fall's A. That followed a string of six C's in prior years. Another HCA hospital, St. Lucie Medical Center, scored an A this time.
And Palm Bay Hospital, owned by Health First, slipped from a B to a C after a string of A's.
"Choosing your hospital is a matter of personal preference, but we know that 'A' grade hospitals do a better job at preventing errors," says the Leapfrog site.