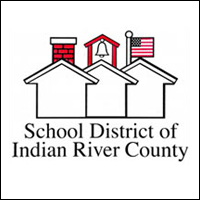 School Board looks to move forward after Rendell's departure
STORY BY FEDERICO MARTINEZ

Now that School Superintendent Mark Rendell has resigned, several School Board members said they hope his departure this month will allow the school district to begin healing from the many controversies and scandals of the past four years.
"I wish Dr. Rendell and his family all the best in their future endeavors," said School Board member Jacqueline Rosario. "At this time, it is critical the board remains focused in our efforts to heal and move the district forward. I have no doubt we will continue to be united toward this end."
Board member Teri Barenborg echoed those sentiments in a short, written statement: "I wish him the best in his future endeavors and thank him for his service to our school community over these past four years."
The board took a first step in moving forward by voting April 23 to join the Florida Association of School Boards, which will help guide the district's search for an interim superintendent and a new permanent superintendent.
The FASB was scheduled to meet with the Indian River School Board on May 1 to begin discussing the process. Board Chairman Laura Zorc said her goal is to have an interim superintendent in place by May 24.
It typically takes 4 to 6 months to hire a new superintendent.
In his resignation letter, Rendell wrote: "… this letter shall serve as notice that my employment with the School Board of Indian River County shall end effective May 24, 2019."
Rendell will begin his new job as principal at Cocoa Beach Jr./Sr. High School on June 3.
Rendell had earlier attempted to strong-arm the board into signing an agreement – that he demanded they approve by April 17 – to pay him $62,545.60 in order to secure his resignation.
That proposed agreement also called for the board to pay him for all unused vacation days and prohibited the board from ever making any negative remarks about him publicly. That non-disparagement clause would have prevented the board from attributing any financial, legal or academic problems to Rendell in future board discussions.
The board rejected his terms during a special meeting on April 16. Since Rendell is now resigning voluntarily, the district owes him only for some unused vacation time, which Zorc estimates will total between $6,000 and $8,000.