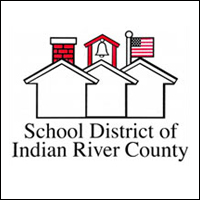 Teachers get pay increase and bonus, but agreement falls short of what union was seeking
STORY BY FEDERICO MARTINEZ

Local teachers got some good news last week when the School Board voted to settle a contract impasse between the school district and the teachers union, but the final agreement fell short of what the union was seeking.
Teachers will receive a $200 increase in performance pay and will not have to pay more for their health insurance, but the union had sought a $400 increase in performance pay.
Teachers also were disappointed that the district will not have to pay $1.56 million into the teachers' health insurance fund, as was promised several years ago. Instead, teachers and other district employees will receive a one-time $653 bonus.
The School Board made its decision on Oct. 14 at a contract impasse hearing at which district officials and representatives of the Indian River County Education Association argued their cases. 
The School Board, which voted unanimously in favor of the school district's proposals, indicated its decision was based on the need to be fiscally responsible.
"My heart goes out to the teachers and all employees," Board Chairman Laura Zorc said prior to casting her vote. "But I'm concerned that our general funds keep shrinking. We need to do what's fiscally responsible."
Chief Financial Officer Ronald Fagan pointed out that the school district's general fund reserve has decreased more than $3 million during the past three years, dropping from $17.7 million to $14.6 million.
That decline was due to former Superintendent Mark Rendell's ongoing decision to spend more money, even though revenues were decreasing, Fagan and Interim Superintendent Susan Moxley said.
Board Chairwoman Laura Zorc said Rendell frequently transferred restricted capital fund dollars to the general fund, to make it appear on paper that the district's finances were healthier than they really were. The problem is, he eventually had to return those dollars to the capital fund.
His strategy was leading the district down a dangerous path, Moxley said.
"A declining balance is worrisome," Moxley told the Board. "I know this is difficult but living within our means is a very real challenge.  We cannot allow our fund balance to continue to go down."
State law requires school districts to maintain a minimum fund balance of 3 percent to make sure they have enough money to cover unexpected expenses. But most districts try to maintain a higher reserve, and the Indian River County School Board's policy requires that a 5 percent balance be maintained.
If the board had approved the union's proposal, the district's general fund reserves would have slipped to about 4.2 percent, Fagan said.
Liz Cannon, president of the Indian River County Education Association, argued that the general fund reserve would still be above the state's recommendation if the union's proposal was approved.
Cannon and other union leaders supported the district's decision to cover a 5 percent increase in health insurance premiums, so that teachers would not have to pay more, but were unhappy about the district not putting $1.56 million into the health insurance fund.
The School Board had promised to put the money into the fund four years ago because the fund was nearly depleted.
Union officials and several board members said the low fund balance was caused by Rendell who was "borrowing" dollars from the insurance fund to cover other, non-related expenses. He halted the practice earlier this year after the union filed a grievance.
Negotiations for the 2018-2019 contract had been at an impasse for more than 15 months.
School representatives and the union argued their cases in front of Ninth Circuit Court Judge Tom Young, who sided with the union on the insurance and pay performance issues.
An agreement between the district and union allows either side to challenge any of the magistrate's recommendations, in which case the unresolved issues go before the School Board for a final decision.
A disappointed Cannon had little to say after the School Board's decision.
"What can I say, we lost," Cannon said.