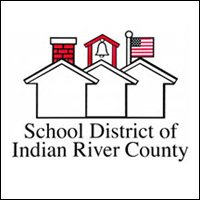 Equity Committee hoping School Board will set more specific desegregation goals
STORY BY FEDERICO MARTINEZ

Representatives from the NAACP and school district agree the School Board needs to set more specific desegregation goals and be accountable for hiring more African-American teachers and improving retention and graduation rates of African-American students.
Those are among the recommendations that the five-person Equity Committee plans to make to the board in October when it submits its review of what is needed to bring the school district into compliance with a 52-year-old federal desegregation order.
Along with recommendations, several committee members had complaints about school district officials. They said some officials spent most of the year trying to sabotage the committee's efforts, but added that things have improved recently, since Interim Superintendent Susan Moxley took over.
"I don't feel that school officials have been taking this seriously enough [up till now]," Merchon Green, the group's chairman, said during a committee meeting in late August. "The goal of this committee is to hold the district accountable and see what the district is doing to reach its goals.
"But for the past year we have asked for data that we have yet to receive. Or, we're given data with no context. I feel like we've been spinning our wheels, honestly."
The five-person Equity Committee is comprised of representatives from the school district, NAACP and a community at-large representative. Committee members have been meeting for nearly a year to try and figure out how the district can improve black teacher recruitment and hiring, and better help African-American students achieve academic success.
The committee was formed as part of a 2018 court-ordered mandate requiring that the district comply with a 1967 Federal Desegregation order that had been largely ignored in recent years. That order required schools to hire more African-American teachers and improve educational opportunities for African American students.
The NAACP, which had to sue the district to force it to comply with the decades-old order, reached an agreement with school officials in August 2018 to focus on several specific issues, including new teacher recruitment, employment and monitoring, racial disparities in discipline and the assignment of students to special education programs.
Progress has been slower than hoped for since then, acknowledged Chris Taylor, the district's director of Assessment & Accountability. Taylor is also vice-chairman of the Equity Committee.
"We're getting the work done," Taylor said. "We've had some bumps. We're making progress, but we're not where we want to be."
The committee has until October to present the School Board with its findings, along with recommendations on how to improve district efforts, Merchon said. The board can than decide whether to accept or reject the recommendations, but must submit a report to a federal judge by the end of the year that details what strategies are being implemented and whether any progress is being made.
The committee voted to make several recommendations during its Aug. 22 meeting, including asking the district to develop a clearer "teacher recruitment strategy." That strategy should include focus on where recruitment efforts are taking place along with evaluation of the frequency and success rate of those efforts.
The committee voted 3-1 to recommend that the board set an annual goal, that would include a specific number of African American teachers  the district will try to hire each year, until the ratio of black teachers and students at each school is more equitable.
Merchon, NAACP President Tony Brown and NAACP Secretary Willie Finklin voted in favor of asking the board to set a specific hiring goal. Taylor voted against the idea, because he was concerned the district would be penalized if it failed to meet those goals each year.
"I just don't want to set a goal that's unattainable," Taylor said. "I agree we need more black teachers, but we need to make sure the applicant pool is there."
Deborah Long, the district's coordinator of Equity and Instructional Support, said there are many "outstanding" African-American teachers looking for jobs.
The problem is the district has only one recruiter – Long – to seek them out and try to get them to come to the Indian River schools.
Long, who is not on the Equity Committee, was asked about the issue during the Aug. 22 meeting.
"I'm the person who does the recruiting," Long told the committee. "I'm a one-person department. I do the best I can, but I can only do so much."
The committee unanimously agreed to recommend that the district begin targeting recruitment efforts at predominately African-American colleges and develop relationships with black fraternities and sororities at the national level, enlisting their help recruiting teachers.
The committee plans to craft additional recommendations during its Sept. 18 meeting when members will review black student achievement levels, including test scores and graduation and retention rates.
The group may have to call a special meeting in order to finish its business by October, Merchon said.
Committee members say the district has been more cooperative with providing data and other information since the board hired Moxley in May. One of Moxley's first directives to all departments was to make adhering to the desegregation order a priority.
Brown said former Superintendent Mark Rendell had a contentious relationship with the NAACP and the committee. Under Rendell's leadership the district spent $750,000 in legal fees fighting the desegregation order.
The Equity Committee is currently one member short since Rachel Moree, former assistant principal of Vero Beach Elementary, resigned earlier this summer.