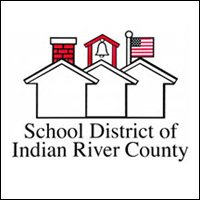 Will School Board try to skirt law in search for Supe?
STORY BY FEDERICO MARTINEZ

A search firm hired to find a new school superintendent is encouraging School Board members to skirt Florida's Sunshine Laws by individually interviewing candidates and then using an Internet portal to privately discuss finalists without the public's knowledge.
Bill Adams, vice president for Hazard, Young, Attea & Associates, urged board members during their Aug. 26 meeting to take turns meeting individually with each of the finalist candidates so they can conduct interviews in private without breaking the law.
It was one of several recommendations Adams has made in recent weeks giving the board information about how to circumvent the state's Sunshine Laws, which require public business to be conducted in open meetings and restricts officials from discussing public business among themselves in private.
"You have to be careful," Adams told board members. "I recommend that board members take turns meeting one hour with each candidate so it's not in violation of the Sunshine Act."
The board has not officially decided whether to conduct the one-on-one interviews yet, but appeared to be open to the idea.
Board Chairwoman Laura Zorc and board member Jacqueline Rosario expressed concern that even if Adams' recommendation is legal, it could give the perception that the board is trying to conduct business in secret.
"We're trying to be more transparent," Zorc said. "That's my concern."
The board's attorney, Suzanne D'Agresta, attended the meeting, but did not offer the board any advice, or express any concern about Adams' suggestion.
Adams made the suggestion after several board members insisted that they wanted to contact the final round of candidates by phone to clarify or expand on information included in applications.
The board would still interview each candidate publicly as a board, Adams said. The private one-hour interviews would be a more orderly way of letting board members seek additional information without having to schedule a public board meeting.
Adams also informed the board that his company has already created an Internet "portal" where he and board members can communicate and share information.
Rosario, who was the only board member who voted against hiring HYA on Aug. 13, had earlier objected to the portal. She asked Adams if the portal violated the Sunshine Law.
"No, anything in the portal is open to the public," Adams told her. "We just use this so we can give the board a heads-up if anything comes along. You can make it public as soon as you want."
Adams also pointed out that the public could file a Freedom of Information request to obtain or view documents in the portal.
The problem with that, Rosario said, is that the public doesn't have any way of knowing when documents are placed in the portal or the nature of the documents in order to request access.
"I'm concerned about making sure we allow the public full access to the portal, so that we're not accused of not being transparent," Rosario said.
The board voted 4-1 to hire HYA on Aug. 13 to lead the search for a new superintendent.
The firm's base bid was $23,500, but that did not include travel expenses for HYA representatives or any of the advertising tiers offered by HYA, which ranged from a couple thousand up to $20,000 to post ads seeking candidates for the job.
It also did not include doing criminal and credit background checks on finalists or verifying candidates' credentials. Adams said that "due diligence" service would cost an extra $1,700.
Previous candidates recommended by HYA and sometimes hired for jobs in other school districts have turned out to have serious personal and professional problems in their backgrounds that were either not known or not disclosed to hiring school boards by HYA.
With all the extra services tacked on, including the most expensive ad package, HYA's fee ended up being a little over $50,000, and board members seemed inclined to support that expenditure.
The Florida School Board Association, which searched for and found Interim Superintendent Susan Moxley, was the only other firm that bid to lead the search for a permanent superintendent.
FSBA's bid to do the job was $27,000, including advertising costs.