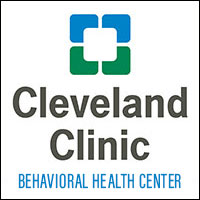 Behavioral Health Center facing new tests in pandemic
STORY BY MICHELLE GENZ

With emotions on edge, happy hours on hold, finances imperiled and health on the line, even the sunniest dispositions can turn stormy, or worse. Last week, Sheriff Deryl Loar announced an uptick in domestic violence in the county, and there are fears that reports of increased child abuse can't be far behind.
For those with mental or behavioral disorders, conditions caused by the coronavirus pandemic pose even more difficult challenges, potentially setting off or adding to suffering that in the best of times requires professional help to manage.
"It might exacerbate a current condition," said Anne Posey, director of the Behavioral Health Center, an inpatient mental health treatment facility across the street from Cleveland Clinic Indian River Hospital that has just been renovated and upgraded.
Built in the 1980s and now run by Cleveland Clinic, the 46-bed center is a critical cog in the county's mental health system. As part of the hospital, it is the county's only designated Baker Act receiving facility, able to take those children and adults deemed a danger to themselves or others for brief stays under a law that can mandate inpatient mental health treatment with or without the patient's consent.
It also treats adult patients who choose to be admitted.
Those patients and those admitted under the Baker Act will no longer be entering the building through the main lobby, the area where visitors wait, as has been the case for years. Thanks to a $1 million grant from Cleveland Clinic Indian River Hospital Foundation, a canopied side entrance just for patients is being built. The new entrance, "safer and more dignified," Posey said, is just part of a slew of updates the grant has enabled.
The foundation, legendary for its fundraising, isn't alone in paying for major improvements at the crucially important clinic.
With mental health deemed high priority in the county, Cleveland Clinic Florida, since its arrival a year ago, has poured significant capital dollars into the aging center that last year saw 1,900 admissions – up 22 percent since 2017.
Upgrades include a new roof, a fresh paint job and enhanced security with 40 new cameras in the parking lot and building. A panic button system Cleveland installed soon after taking over is due to be improved with foundation money to include locator capability so a caregiver's device will immediately send a signal of where the problem is happening.
Cleveland Clinic also bought "psych-safe" furniture – heavy enough, it can't easily be thrown – for bedrooms and common areas. Patient bathrooms have been remodeled to make them safer for patients. Psych-safe hospital beds were transferred from Cleveland Clinic Ohio hospitals, Posey said.
Much of the hospital foundation's $1 million went toward building the new side entrance for patients and four telepsychiatry carts for use in primary care offices. It also paid for new outdoor tables and chairs, five new wide-screen TVs for the communal gathering spaces, and all kinds of recreational supplies, including art supplies and game tables.
"Liz [Bruner, head of the hospital foundation] told me to make a wish list. I did, and they gave me everything on it," said Posey, beaming.
The telepsychiatry carts will be posted at each of four Cleveland Clinic primary care doctors' offices, linking them to Behavioral Health Center services. Posey says primary care doctors are often the first people patients tell of a mental health issue like depression or sleeplessness. "But if they try to pick up the phone and connect patients to services, they're often told it's a six- to eight-week wait," Posey said.
The grant also pays the salary of a coordinator at the center who can meet with those primary care patients, evaluate them and link them to services. And if they need an emergency appointment, they can use the new carts to dial into a tele-psychiatrist from the primary care doctor's office.
Currently, telepsychiatry carts are available at the main hospital – one in the emergency department and two accessible to the medical floor – for mental health patients admitted to the hospital with medical needs that must be treated before they transfer to the center across the street.
Psychiatrists the units can dial into are all board-certified and hold Florida licenses, Posey says, with a provider in Tampa used most often.
In the last year alone, more than 2,000 telepsychiatry consults have taken place in the main hospital, with units wheeled into the patient rooms. The average wait time for the consult: 37 minutes.
"Our screens are really big, so there's a good image of the psychiatrist as the patient talks to them," Posey said. "People have some bias about it, like, 'Aren't you supposed to be in the room?' But when you talk to the patient about it, the patient is fine. Most people are used to Facetime."
The Behavioral Health Center has also championed receiving patients with both medical and psychiatric needs, a change from many of the hospitals Posey has worked in over the years.
"A lot of behavioral health centers struggle with that patient population and they limit the number of patients they can take," she says. "We have this kind of 'just say yes' policy. We work very closely with Dr. [Richard] Rothman and our hospitalists across the street to make sure we have the support to take care of those patients that need medical support. Dr. Rothman has a heart for mental and behavioral health."
To that end, the Behavioral Health Center now has a medical nurse practitioner or physician assistant on duty seven days a week, 12 hours a day.
The center's staff includes two board-certified psychiatrists and a psychiatric nurse practitioner. Since Posey took over management of the center in 2017, average patient stays are running slightly shorter, from 3.5 days for children and 4.5 days for adults. Nurse to patient ratios have come down from 10 to 1 when she arrived, to 7 to 1 now.
Those nurses are all RNs. While not all have psychiatric certification, each goes through nearly a month of intensive training "There's a lot of training with regard to handling aggression management," says Posey, an instructor in crisis prevention intervention.
Also in those 8-hour training sessions are behavioral health technicians, staff that while they don't hold formal degrees, are essential and intensely "in the mix" with patients providing one-on-one care. "I would tell you they're some of the most important people in the hospital," she says.
"I've never worked in a facility where the staffing issue is this good," Posey said.