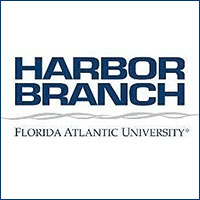 Harbor Branch hopes to tap stimulus research funds
STORY BY SUE COCKING

One consequence of the battle against the COVID-19 virus is increased funding for scientific research, which could ultimately lead not only to squashing the disease but also mitigating the effects of climate change and other human-caused pollution.
Harbor Branch Oceanographic Institute executive director Dr. Jim Sullivan sees opportunities for the marine institute to tap into money for scientists which was included in the $2.2 trillion CARES Act federal stimulus package.
"I told our entire faculty, 'Here is how much money is in each agency's hands. Start thinking about projects you can do.' Once the money is released to the scientific community, it will stimulate research for every university, and we'll be doing it as well," Sullivan said.
"One example is our natural products library. We could now test how some of our natural products could be used against COVID-19."
The natural products library contains chemicals derived from sponges and hundreds of other deep-sea plants and invertebrates that have potential for use in fighting diseases, including cancer and viruses.
As for Harbor Branch's specialty – oceanography – Sullivan foresees participation in a global experiment to learn how Earth is responding to the massive reduction in carbon dioxide and pollution in the atmosphere now that many businesses have slowed or shut, both here and worldwide.
Scientists have already noted improvements in air quality in major cities from Los Angeles to Mumbai since the pandemic – which is good for the ocean since excessive carbon dioxide contributes to global warming and ocean acidification, Sullivan said.
"We may see a change worldwide and in our local waters," he said.
At the same time as they look forward to launching new research projects to protect public health and the environment, Harbor Branch scientists continue their work in the Indian River Lagoon, keeping up with the LOBO water quality monitoring system and performing other studies while maintaining social distancing. 
The LOBO devices, which are deployed at nine sites in the Indian River Lagoon, measure water chemistry and other conditions and will be one of the first tools to detect positive changes in local water quality if they occur.
The Institute is also engaged in community service to battle the coronavirus, Sullivan said, donating equipment and materials to first responders and others fighting the disease here.
He said Harbor Branch has been providing personal protective gear such as masks, face shields, jackets and gloves left over from biomedical marine mammal projects to agencies that need the supplies.