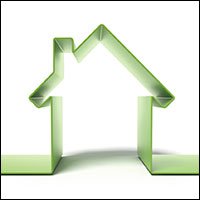 Island real estate market remains active despite coronavirus
STORY BY STEVEN M. THOMAS

While the island is quieter than normal for this time of year, real estate brokers are still showing homes, writing sales contracts and closing deals – all while taking COVID-19 very seriously and operating in ways that keep agents, staff and clients safe.
"We are doing business," says Marsha Sherry, broker at The Moorings Realty Sales Company. "The phone is still ringing, and we are still getting new listings. People know this is temporary."
"Buyers want to buy, and sellers want to sell," says Buzz MacWilliam, broker at Alex MacWilliam real estate. "We aren't seeing any panic among our clients."
As of March 26, MacWilliam's long-established Island firm had written 30 new sales contracts during the month of March. That was down from a company record of 60 contracts in February, but still a substantial amount of business.
"The market hasn't dried up," MacWilliam says. "It is still there."
"Our business has been holding up relatively well considering the circumstances," says Dale Sorensen Jr., managing partner at Dale Sorensen Real Estate, noting that his family's company closed more than $65 million in sales in Indian River County between March 1 and March 28.
No one is saying business is great, but the bottom hasn't fallen out either, according to interviews conducted by Vero Beach 32963 with more than a dozen real estate brokers and agents last week.
Some high-end deals that were being negotiated have fallen through, either because sellers decided not to list at this time or because buyers, rattled by stock market volatility or hampered by travel restrictions, hit the pause button. But most deals written in February and March are continuing to close and only a small percentage of sellers are withdrawing their homes from the market.
"Only two or three percent of our listings have temporarily withdrawn," says MacWilliam. "Likewise, barely 1 percent of the contracts we have written are failing to close, being blamed on the stock market, virus, or future economic uncertainty."
"We have been fortunate," says Sherry. "All our deals have held up till this point. Our clients are still confident."
When he spoke to Vero Beach 32963 last Thursday, Richard Boga, a partner in the O'Dare Boga Group at Premier Estate Properties, had just returned from showing two waterfront properties to two different clients.
"One was oceanfront and one was riverfront and both buyers seemed interested in making offers – though we didn't hug or shake hands!" Boga says. "They didn't seem to have any concerns about the impact of the pandemic from a financial point of view.
"A lot of wealthy people look to brick and mortar when the stock market is volatile," Boga adds. "They like Vero and feel this is a safe place to park money when things are going haywire."
"We had a large group in to look at the Beach Cottages at the Strand, which we recently listed," says Boga's partner Cindy O'Dare, who notes that she picked up a new waterfront listing in Ambersand in March.
O'Dare says the slowdown has given her time to network more with other high-end brokers associated with Christy's. "We have been emailing all over the world, sharing our listings and helping each other locate buyers. Personal contact has become a bigger part of my marketing now."
With nightspots closed and no sports on TV, real estate has become a spectator sport and Boga says online views of O'Dare Boga properties are up 400 percent. Critically, property inquiries, where potential buyers provide contact info and reach out for more information, are up 200 percent.
Other brokers up and down the island are seeing the same spike. Sally Daley, broker at Daley and Company Real Estate, says online views of her properties have doubled in recent weeks.
Real estate activity has become much more virtual in recent years and that is paying off now when people need to keep their distance to prevent the spread of COVID-19.
All island brokerages had good online property presentations in place, with high-quality photos, videos, specs and other information, prior to the pandemic, and they are now doubling down on that capability.
Daley, for instance, blasted an email last week that links to beautiful virtual tours of more than a dozen properties so potential buyers can view the houses from the safety of their own home.
The team at Alex MacWilliam is beefing up the company's portfolio of 3-D MatterPort tours that take buyers inside a listed home and allow them to walk through and view each room.
"We had this technology before the current situation, but we are taking greater advantage of it now," says broker associate Kyle Von Kohorn, who along with Alex MacWilliam IV leads the company's online marketing innovations.
O'Dare, like other island agents, has been providing Facetime tours, walking through listings with remote clients, interacting much as she would if the clients were in the house with her.
At the same time, actual in-person showings are still taking place – with plenty of precautions – at vacant properties and occupied homes, if sellers give their permission.
"We are scheduling our showings as we normally would, and most sellers are being very cooperative," says Buzz MacWilliam. "We are not showing things back-to-back."
"We are asking sellers before they leave to turn on all the interior lights and open all the interior doors to minimize touching," says Von Kohorn. "Normally we would ask the showing agent to close doors and turn things off, but now we are leaving that to the homeowner or the listing agent."
Sorensen agents, too, are continuing to show houses, with 58 showings over the weekend – down from 100 showings on the same days in 2019.
"Daily showings, which we track through our software, are down between 50 and 75 percent when compared to the respective days in 2019," says Dale Sorensen Jr. "Our associates and staff are working every day but working differently. On a case by case basis, and with the homeowner's approval, our agents will continue to show homes, following all precautions outlined by the CDC."
Some brick and mortar real estate offices on the island remain open, with regular or reduced hours, while others are open by appointment or are closed, with staff and agent working remotely.
When ONE Sotheby's closed its office on A1A two weeks ago, the company brought in a tech team to set agents up with everything they need to do business efficiently from their homes, according to Sotheby's broker associate Michael Thorpe.
"We are doing a lot of online training and holding virtual meetings, as well as staying in touch with our clients," says Thorpe.
Brokers and agents are optimistic that the market will snap back once restrictions are over, due to low interest rates, limited inventory and pent-up demand.
"Once this is over, I think it will bust loose," says Chip Landers, a high-volume agent at Berkshire Hathaway Home Services.
"I wrote three contracts and had three closings last week, including an oceanfront lot and a house in Summerplace," Landers adds. "We were absolutely as busy as we have ever seen it in January and February, and I expect we will have people come back May and June and see the market come back stronger than ever."
"We have an amazing community and we are all in this together, adapting and navigating through these unprecedented times," says Dale Sorensen Jr. "The challenges are significant, but we will emerge stronger on the other side."