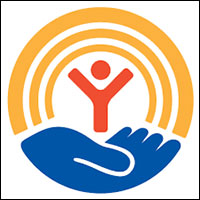 United Way leads response of nonprofits to COVID-19
STORY BY STEPHANIE LABAFF

The nonprofit community of Indian River County is taking the disorder created by the COVID-19 pandemic in stride. The message of the men and women who work each day to provide basic necessities to those who need them most is to keep calm and carry on. 
Business is being conducted in a slightly different fashion, but Indian River County is fortunate to already have the structure in place to deal with a crisis of this magnitude.
"We've got good networks of funding sources and distribution channels established based on our regular work together with other funders in the community," says Jeffery Pickering, Indian River Community Foundation President and CEO. "We go through this exercise every year. We've got a funding network that's already primed for doing this kind of activity during hurricane season."
As recent events unfolded and some businesses were forced to shut down, it soon became apparent that Indian River County would feel the impact of this worldwide crisis. The United Way of Indian River County, the Indian River Community Foundation and other funders sprang into action to handle unmet needs related to COVID-19.
The first step in the process was to determine the most crucial needs. The United Way facilitated a meeting with community partners, identifying three key focus areas – food, rent and utility payment assistance – and created the COVID-19 Community Response Fund.
"Its usage will be largely for individuals who need the basics. Folks that have been laid off, lost paychecks, have been cut back or lost tips. We want to make sure everybody's got food. We want to make sure rent and utility bills are getting paid so that they're not losing their homes or losing electricity," explains Michael Kint, United Way CEO.
The United Way serves as the fiscal agent in this process and relies on established, trusted partners for the distribution of funds and critical supplies, says Kint,
"We won't actually fund individuals, he says. "We can provide funding to make sure that they [the nonprofit agencies] can get more supplies so that the food is there. They'll do the distribution. They'll be helping individuals."
The Treasure Coast Homeless Services Council and the Economic Opportunity Council are the recipients of funding to distribute rent assistance and utilities, respectively. Additionally, United Against Poverty and the Treasure Coast Food Bank, along with several other food pantries, will receive financial assistance to help with food access and deliveries.
These groups already have a protocol in place for screening individuals, explains Kint.
"They usually look at the last three months of income, but right now it doesn't matter what they made in the last three months; this month they don't have any money," he says. "We want to make sure that all those impacted will qualify."
According to Kint, in addition to funds from the United Way, others have provided assistance, including the John's Island Community Service League, local foundations and individuals. A portion of the $250,000 already contributed by those sources will be sent out to the agencies deemed best equipped to provide services at this time.
The Indian River Community Foundation contributed an additional $100,000 on behalf of the foundation's donor clients, including $50,000 from the Community Enrichment Fund, according to Pickering.
Based on the United Way's most recent ALICE (Asset Limited, Income Constrained, Employed) report, more than 51 percent of Indian River County households already lack the wherewithal to provide necessities for their families. Now that many people are temporarily losing their livelihoods, the need is greater than ever.
"We might be at this for a little while. As long as there's a need, and as long as we have the funding, we're certainly going to continue to try to help folks in need," promises Kint.
For information on how you can donate, or if you require assistance, visit unitedwayirc.org.