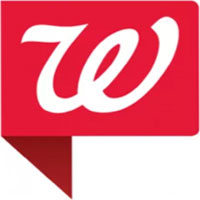 Woman, 82, seeking heart medication pulls pistol in Walgreens drive-through
STORY BY LISA ZAHNER

A drive to a Walgreens pharmacy to pick up needed heart medication turned into a trip to jail for 82-year-old Olympia Ligor of South Vero.
Witnesses say Ligor tried to cut in the drive-through pharmacy line and when she wasn't allowed to go forward, a verbal argument broke out and, police say, Ligor pulled out a .22 caliber revolver. She was initially charged with misdemeanor improper exhibition of a firearm.
Ligor, a retired beachside Realtor who goes by her middle name Judith, said she only had one thing on her mind that day, April 2 – the fact that she was running very low on critical medications for her heart condition. "I just needed to get my pills," she told Vero Beach 32963.
"I'm a lot more worried about the coronavirus than I am this," Ligor said of the incident, not seeming to truly understand the gravity of what she's accused of doing.
The alleged victim, a Hutchinson Island man, plus his girlfriend and another female witness told Vero Beach police their accounts of what happened when Ligor pulled up in her Honda Odyssey minivan.
"Lady tried to run over us in line at drive-through at Walgreens Drug at 17th and U.S. 1, Vero Beach. She tried to butt the line and we did not move so she showed us a big black gun," the victim statement says. "Then (she) pulled up on the passenger side of our car and shot a bird and drove off." (Shot a bird referring to the middle-finger gesture.)
In the police report, Officer Kelsea Marty, who responded to the call, stated the male victim "informed me that Ligor never pointed the gun at him and he did not feel threatened."
A statement from the female 911 caller describes the events. "Waiting in line at Walgreens drive-through. Woman in Honda Odyssey tried to break in line but car in front of me refused to let her in. She then had gun which she waived at him. It frightened me so I called 911," she said. "Officers were there immediately to deal with the situation. Very nice and very understanding and helpful."
Officers located Ligor's vehicle in the Walgreens parking lot, but she had already gone inside to the pharmacy. The alleged victim identified Ligor. When questioned, Ligor denied having a weapon or anything that looked like a weapon in her hand. But, "located on the driver's side floor panel was a black bag. Located inside the bag was a black in color loaded revolver firearm," the police report said.
Vero Police Chief David Currey told the City Council about the Walgreens incident during the April 7 council meeting, as he was updating officials on how residents were handling the lockdown and the coronavirus pandemic in general.
"We did not want to arrest an 82-year-old lady," Currey told the city council. But Ligor was read her Miranda rights and taken to the jail for booking and fingerprinting, then released with a notice to appear in court.
"But I still did not have my pills. I had to go back inside Walgreens afterward to get my pills and they did not have them ready. They said they would have them ready," Ligor said.
Ligor was a licensed real estate agent in Florida for 22 years. She worked as an agent and property manager at Billero and Billero's barrier island office until roughly a decade ago. Broker Gene Billero said he remembers his former associate fondly but did not know she was still living in the area "She worked for us for a long time and then she retired," Billero said on Monday.
Unless charges are dropped, Ligor is due in court May 5.