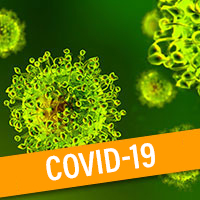 Senior facilities may soon be open again to visitors
STORY BY MICHELLE GENZ (Week of August 27, 2020)

As schools reopened with trepidation Monday, nursing homes and assisted living facilities edged closer to reopening to visitors for the first time since March. A state task force met for the second time last week and planned to meet once more this week before sending recommendations to the governor on how to host visitors safely.
Among the recommendations is the notion of creating outdoor spaces at facilities where COVID-19 transmission would theoretically be less likely. So confident was the task force in the reduction of risk outdoors that they appeared willing to cut in half the amount of time required of a facility to have no new cases of COVID-19, from 28 days to 14. The CDC recommends visitation not be allowed until there are no new cases for 28 days.
The task force approach means even a facility that has had a major outbreak could have visitors if all the cases go away and no new infections occur for two weeks. But the initiative is voluntary; facilities won't be required to open, and if they don't, they won't incur the considerable costs the task force anticipates for things like PPE, cleaning supplies, setting up a space, and extra staff, including a monitor for the visits themselves.
Other recommendations include testing staff every two weeks, a policy already in place. So far, the task force has made no mention of routinely testing residents.
Meanwhile here in Vero Beach, Sea Breeze Rehabilitation and Nursing Center has disappeared from the state's list of long-term care facilities with active cases, suggesting there may be none for there now. If true, it points to a facility-wide recovery of 57 people – including 39 residents – infected with the coronavirus just one month ago.
At the same time, a Sea Breeze resident's family member who complained to the state agency overseeing long-term care facilities, the Agency for Healthcare Administration (AHCA), got some satisfaction last week when a letter came from AHCA saying that inspectors found Sea Breeze had violated both "rules and laws." A report had not yet been released as of press time Monday.
As for deaths in local long-term care, the cumulative total continues to climb. Sea Breeze and Palm Garden have each seen seven residents die with COVID-19. The assisted living facility HarborChase had five deaths dating back to April; Rosewood Manor had four deaths in its outbreak in late June and early July. Consulate has had two deaths, as has Brookdale, an assisted living facility. Four other facilities have seen one death each: Grace Rehab; Solaris; Somerset House, the assisted living facility affiliated with Oak Harbor; and Oakbridge Terrace, on the campus of Indian River Estates.
Overall, Indian River County saw a record week for reported deaths over the past seven days with 13 more people dying from complications of COVID-19. But as the county's death toll reached 80 people, the number of new positive test results was the lowest seen in months, with only 98 new cases being added.
The cumulative case count on the barrier island was still holding less than 100, with 98 total positive cases reported in the 32963 ZIP code as of press time Monday.