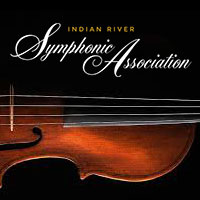 Symphonic Association cancels coming season – another casualty of pandemic
STORY BY MARY SCHENKEL (Week of August 27, 2020)

The Indian River Symphonic Association has announced the cancellation of its 2021 concert season – another casualty of the coronavirus pandemic. 
This year's impressive Festival of Orchestras lineup had included the Moscow State Symphony; the Kuanas Symphony Orchestra of Lithuania; and the Philadelphia Orchestra, considered one of the "Big Five" American philharmonics.
The series also was to bring Vero the always popular JoAnn Falleta conducting the Buffalo Philharmonic Orchestra. And, as in prior years, the Brevard Symphony Orchestra had been scheduled to perform three concerts.
"We didn't make the decision; it was sort of made for us, because the touring orchestras canceled their tours," said Susan Smith, IRSA board president. "There was no way we were going to cancel because of the contracts [we had signed]. Our fiduciary responsibility is to the organization, so we waited until they canceled."
The first to bow out, at the end of July, was the Moscow symphony, followed by Lithuanian orchestra.  Philadelphia waited until Aug. 18 to cancel and Buffalo followed closely behind. 
"We already had quite a few ticket sales. Because our patrons were concerned, we extended our season ticket purchases to Sept. 12," said Smith. "Anybody who bought a ticket will get a full refund."   
Smith said the 2022 season has already been planned. The docket includes the Detroit Symphony, the Russian National Orchestra, Academy of St. Martin in the Fields and the Warsaw Philharmonic, as well as three performances by the Brevard Symphony.   
"We're looking forward to having Philadelphia and Buffalo in 2023," said Smith. "We don't have a signed contract, but they have asked us if we would be willing to consider them. And I said, 'Are you kidding; of course!'"
Currently, the Community Church of Vero Beach, the venue for IRSA concerts, is following CDC social distancing recommendations and has limited its seating capacity to 250 people. 
"We're hopeful that if a venue is open for full seating in the spring, that we would be able to sponsor a Brevard Symphony Orchestra concert for patrons of ours. But if we could only seat 250 people, it would be financially a loss for us and we're not willing to do that," said Smith. 
"This is a nonprofit organization; we have a fiscal responsibility. We must do the best we can to maintain the coffers. People are very generous to us, and we have to do what we can to not waste their money."  
In the meantime, Maestro Chris Confessore of the Brevard Symphony Orchestra is continuing with its audio/visual performance recordings, including a free performance by the group's 16-member string orchestra at 7 p.m. Saturday Aug. 29.
Confessore said in an email that this is the first of three streamed concerts the organization has planned between now and early November. Those will feature the full orchestra performing Beethoven Symphony No. 6 Pastoral, Brahms Symphony No. 2, the Mozart D Major Flute Concerto with flutist Colleen Blagov, the Sibelius Violin Concerto with Jennifer Frautschi, along with works music Ravel and Johann Strauss Jr.
Additionally, Smith said that because of generous IRSA patrons, they plan to keep their scholarship programs going, with auditions in the spring for the Indian River Symphonic Foundation Scholarship, based on teacher recommendations to the committee.