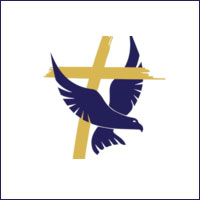 St. Helen's reopens after COVID-19; scattered positives at other area schools
STORY BY GEORGE ANDREASSI (Week of December 3, 2020)

St. Helen Catholic School in Vero Beach reopened Monday after taking a two-week Thanksgiving break because seven students and three staff members tested positive for COVID-19.
"Currently, there are no positive COVID-19 cases of students or staff [at St. Helen school]," said Jennifer Trefelner, a spokeswoman for the Diocese of Palm Beach.
The K-8 school plans to continue in-person classes until the start of Christmas break on Dec. 21, Trefelner said. Custodians cleaned and sanitized the campus in anticipation of 260 students returning to class.
The state Health Department directed the quarantining of those who came in contact with the COVID-19 positive individuals, Trefelner said. But she didn't say how many.
The diocese closed the school and transitioned to at-home learning after positive test results started coming back on Nov. 12, Trefelner said.
There were scattered positive test results at other private and charter schools in the county during the past two weeks.
One person, the school's night custodian, tested positive for COVID-19 at St. Peter's Academy, a charter school in Gifford, state records show. It was the only case at the school this year.
School Administrator Ruth Jefferson said the custodian had no contact with students or other staff members. Consequently, no one had to quarantine.
In addition, a teacher tested positive for the virus at Glendale Christian Academy, state records show. It was the only case at the school this year.
Administrators at the private school for students in pre-school through 12th grade did not respond to telephone and email messages left Monday.
Two students and an unknown person at Imagine at South Vero, a charter K-8 school, also tested positive for COVID-19 during the week of Nov. 15-Nov. 21, state records show.
A total of five students and two staff members have tested positive for COVID-19 so far this school year, Imagine Principal Chris Rock said Monday. Another 12 students and two staff members have quarantined.
Meanwhile, the reopening of Indian River County's regular public schools after a week off for Thanksgiving went smoothly, school district spokeswoman Cristin Maddux said Monday, with 10,000 students and 2,000 educators returning to classrooms.
COVID-19 testing results during the Thanksgiving break, Nov. 21 through Nov. 29, indicated six students and two staff members at six schools had contracted the virus, School District records show.
Another 87 students were directed to quarantine.
Altogether, 88 students and 30 staff members have tested positive for COVID-19 since the new school year started Aug. 24. A total of 1,092 students and 29 staff members have been quarantined.
More than 61 percent of the school district's 118 positive cases – 52 students and 21 staff members – have come in November, records show.
Educators will enforce health and safety measures to prevent the spread of COVID-19 in the three weeks leading up to the Christmas holiday break, Maddux said.
"As always, if students or staff members feel sick, or have symptoms of COVID-19, they should stay home and seek medical attention," Maddux said.