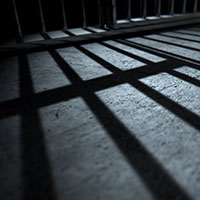 Accused reality TV show fraudster will likely battle cancer in jail
STORY BY LISA ZAHNER

The criminal case against accused reality television show fraudster Christopher Delaney has been fraught with plot twists. Just as it appeared Delaney might get his bail reduced so he could get out of jail for cancer treatments, prosecutors filed additional theft and fraud charges, adding $255,000 to the required bond.
Delaney, 64, was arrested on July 3 after a lengthy FBI investigation into alleged crimes dating back several years. A long-time financial advisor in New York, Delaney injected himself into Vero's wealthy social circles by giving wealth management seminars.
He was initially charged with taking a half million dollars from investors under the guise of producing a reality television show called "JetSet" through his barrier-island-based company.  According to prosecutors and FBI agents, Delaney diverted the money to his personal use.
The funds invested with Delaney represented much of the life savings of two out-of-state clients and Assistant State Attorney Lev Evans wanted prosecution of the case moved up on the docket because Delaney's alleged victims are both elderly.
Then on Jan. 27 and Feb. 5, new charges were added for allegedly stealing $188,000 from an 85-year-old New York client using a company called Treasure Coast Capital and Trust (TCCT) based out of Delaney's beachside Vero office.
Evans said Judge Dan Vaughn "denied Delaney's motion for a bond reduction without prejudice. This means Delaney can refile his motion if he has additional evidence."
But now, since Delaney's bond has been raised instead of reduced, it looks like taxpayers will be funding all or part of Delaney's medical bills.  There was no word on a trial date.