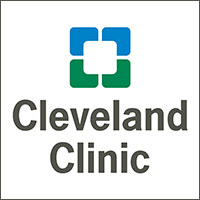 Cleveland Clinic gains a star in federal ratings
STORY BY MICHELLE GENZ

The latest hospital ratings from the Center for Medicare and Medicaid Services are out and local hospitals did not shine in the one-to-five-star ratings.
The hospital with the noisiest rooms at night? Lawnwood Regional Medical Center. Slowest response to call buttons? Sebastian River Medical Center. Best odds of getting a second CT scan you didn't need? Indian River Cleveland Clinic Hospital. Consistently clean bathrooms? None of the above.
So goes the info now up on the Hospital Compare Star Rating website – but the data the ratings are based on is not particularly current. It comes from at best a year ago, and at worst, five years ago.
That means the effects of Cleveland Clinic management on the former Indian River Medical Center weren't factored into most of its scores. At Sebastian River, on the other hand, much of the data its scores were based on was accumulated on the watch of its latest owner, Steward Health, which took over in May 2017.
In the overall star rating, Indian River gained one star and now has three out of a possible five. Steward's Sebastian River stayed the same with two stars; Lawnwood earned only one star out of five, the same rating as last year.
Safety and effectiveness of care remained above the national average at Cleveland Clinic Indian River. But patient experience remained below average as measured by patient surveys, earning two stars out of five. Sebastian River and Lawnwood fared even worse on the measure, both getting a single star.
At Indian River, those patient surveys were taken over the course of a year that included the first quarter of ownership by Cleveland Clinic Florida.
The surveys showed more patients were disappointed in every measure as compared to the national average, with significant drops in their opinion of the cleanliness of their rooms – 15 percent lower than the national average. Lawnwood was even worse, at 18 percent lower than the national average. Sebastian River scored 11 percentage points lower than the average nationwide.
Asked whether their rooms were "always" quiet at night, 13 percent fewer patients at Indian River answered "yes" when compared to the national average. Sebastian fared better in that measure, while Lawnwood was worse.
As for Sebastian River Medical Center, the patient surveys were taken for the first time entirely on the watch of Steward Health. Patients who filled out the surveys were unsatisfied at a rate higher than the national average in every measure, and in seven out of 10 measures, they were more displeased than patients at Cleveland Clinic.
Along with noise and cleanliness, the measures had to do with how quickly they got help when they asked for it, how well their doctors and nurses communicated with them, whether they were given adequate information about their medication before taking it, whether they understood the care they would need once they were discharged, and whether they would recommend the hospital to others.
At Indian River, some 69 percent of patients who responded to the surveys taken from April 1, 2018, through March 30, 2019, said they would definitely recommend the hospital to others; 57 percent of Lawnwood's patients said they would recommend the Fort Pierce hospital; and 54 percent of Sebastian River's patients gave a thumbs up. Nationally, 72 percent of patients said they would definitely recommend their hospitals to others.
On the plus side, timeliness of care improved at Indian River over last year's below average rating, with a particularly good score in the measure for stroke patients quickly getting results of brain scans. Emergency room wait times were also better than the national average for hospitals with very high ED volumes, of which Indian River is one.
Sebastian River had a problem with appropriately treating sepsis and septic shock, with a rate of only 42 percent, as compared to 65 percent at Indian River and 67 percent at Lawnwood.
In terms of death rates, Indian River was the only local hospital that had rates worse than the national average and in only one category: COPD, a chronic lung disease. The data, which tracked COPD deaths within 30 days of hospitalization, was collected from July 1, 2015. through June 30, 2018, prior to the Cleveland Clinic takeover.
Lawnwood had a worse-than-average readmission rate for patients with COPD and a worse-than-average readmission rate overall.
Indian River also showed a very high rate of duplicate CT scans of the abdomen – 32.5 percent, nearly five times the national average, based on data from June 2017 to July 2018. Sebastian River's rate of double scans in the same period was 18.6 percent, down from 30.5 percent in 2015-2016. Lawnwood's rate of double scans was 4.9 percent.
Cleveland Clinic Florida spokesman Scott Samples noted the data timeframe for double scans and said that "regional teams are working collaboratively on best practices" to bring the rate in line with low rates at Martin and Weston.
"We continuously measure and identify areas for potential improvement and work to implement solutions," said Samples, adding that the lag in data reflected in the ratings means "many of our quality improvements over the past year are not recognized here."
Psychiatric treatment components of hospitals are also measured on Hospital Compare, and both Cleveland Clinic Indian River and Lawnwood have such centers. Of the two, only Cleveland Clinic Indian River's Behavioral Health Center had higher unplanned readmission rates than the national average.
That includes readmission to any hospital within 30 days of an inpatient stay there. That data comes from mid-2016 to mid-2018.
Indian River also showed a very low percentage of patients getting records on discharge, as well as having records forwarded to their doctors, both of their treatment while hospitalized as well as instructions on follow-up care. Indian River showed 6 percent and 7 percent respectively, as compared to 75 percent on both measures at Lawnwood's psychiatric center, called Lawnwood Pavilion.
Hospitals around the country have complained about methodology used to arrive at the one-to-five star quality-of-care rating system, and a leader of the Hospital Association of America immediately issued a demand for CMS to take down the latest ratings and wait for changes to methodology promised last August.
"We strongly believe that today's . . . ratings do not advance the goal of providing the public with accurate, purposeful information about quality of care," said Tom Nickels, executive vice president of the American Hospital Association, in a statement.
CMS hasn't buckled, though, and intends to leave the star ratings in place.